Pace School of Performing Arts Announces LA dance training news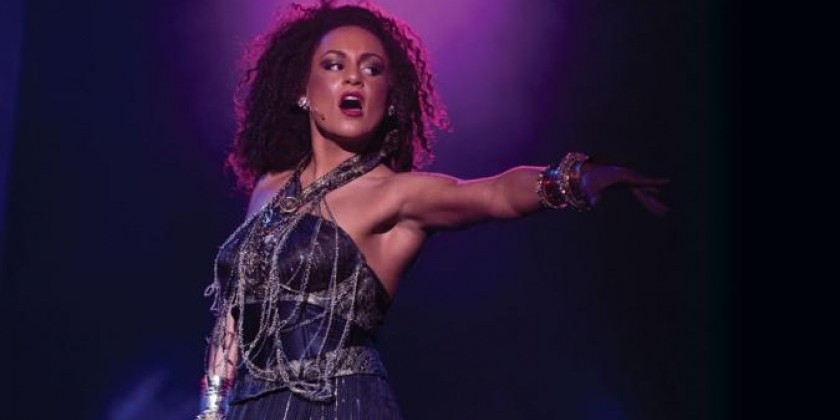 Company:
Pace School of Performing Arts
Pace School of Performing Arts Announces Los Angeles Intensive for Acting, Dance and Choreography for Film 
First-of-its-Kind Program Engages Leading Industry Practitioners and Gatekeepers for a Three-week Undergraduate Intensive Focusing on Training and Transitioning into the Film Industry.
NEW YORK – The Pace School of Performing Arts (PPA) today announced a first-of-its-kind, three-week intensive course in Los Angeles for undergraduate students in Acting, Dance and Choreography for film. The program, which engages industry experts to help students prepare for the profession, is part of Pace School of Performing Arts' ongoing commitment to be the first in the United States dedicated to bi-coastal training in the performing arts. It will occur every year as a regular part of PPA's program. 
"At the School of Performing Arts the goal has always been to make sure that our students are ready for the profession," said Jorge Cacheiro, executive director of the Pace School for Performing Arts. "Our Los Angeles Intensive is another major step in this direction. The Intensive will empower young performing artists to hit the ground running in Los Angeles and seamlessly integrate into the industry. We are collaborating with some of the top names in the film and dance business to provide Pace students a leg up in their careers." 
Participants will be divided into two concurrent workshops, enrolling 20 students in Acting for Film and 20 in Dance and Choreography for Film. 
Students participating in the three-week intensive in film acting will have unique exposure and access to industry experts who will coach, advise and demystify the Hollywood landscape. The program offers an "insider's look" at the creative and business side of the entertainment industry. Along with teachers in acting and dance training, guest lecturers will include professionals in film, television and commercial casting, producing, social media and marketing. The course will conclude with a digital showcase that students can present to casting directors, talent agents, and talent managers. 
The Los Angeles Acting for Film Intensive will be operated in collaboration with College to Career Acting (CTCA), founded by Wendy Kurtzman and Caroline Liem. Wendy Kurtzman is an Emmy-nominated casting director with more than 25 years of experience who has been responsible for launching many notable careers in TV and film. Caroline Liem is a 16-year casting veteran, audition coach and international teacher. She served most recently as the casting director for the award-winning late night show "Jimmy Kimmel Live!" Together their objective is to help performers with the transition from college into the professional world.
"This program is the first of its kind. It is taking the students before they graduate and giving them the vocabulary and tool kit they will need to survive," said Wendy Kurtzman and Caroline Liem of CTCA. "Students will enter their careers with a confidence and a point of view. That self-awareness and sense of direction is something our colleagues have been longing for." 
Two industry participants, Seth Yanklewitz, vice president of casting at FOX Broadcasting and Iris Grossman, talent agent at Paradigm echoed those thoughts: "I can't remember a time, if ever, that a major New York performing arts college gave its students access to the industry on such a comprehensive scale. And before they graduate, too." said Grossman. 
Yanklewitz concurred. "I hope this collaboration with Pace and CTCA will be one of many. Academia and the industry can and should share the responsibility for helping nourish these young performers."
"This three-week intensive will make a world of difference for Pace's acting students," said Grant Kretchik, director of PPA's in BFA in Acting program. "Access to this kind of industry expertise and real-world training are both rare and invaluable for undergraduates — this program will be a wonderful addition to PPA's Acting curriculum." 
The Los Angeles Dance and Choreography for Film Intensive will be run by Mandy Moore, a two-time Emmy nominee and world-class director, choreographer and dancer best known for her ground-breaking work on the global television hit So You Think You Can Dance. She recently did the choreography in David O. Russell's Oscar-nominated films Silver Linings Playbook and American Hustle. 
"Pace School of Performing Arts Commercial Dance students are being afforded a rare opportunity in this new three- week Los Angeles Intensive," said Rhonda Miller, director of the PPA's Commercial Dance program. "Dance is a competitive industry; being able to think critically about the business of it will help Pace students to achieve, and succeed in, those critical first jobs." 
"As an Entertainment Industry choreographer I am thrilled that Pace School of Performing Arts Commercial Dance Program is educating their dancers to be knowledgeable about the world of dance for the camera. How exciting for these performers to learn the process of working on a set. This intensive is so beneficial to their success and I am thrilled to be the instructor for this bi-coastal program," said Mandy Moore.
The addition of this new program represents the next step in the ambitious growth of the Pace School of Performing Arts; under the stewardship of Jorge Cacheiro, the school has launched eight new majors including a Bachelors of Fine Arts (BFA) program in Commercial Dance two years ago, and a BFA program in Acting for Film, Television, Voice-overs and Commercials just this past year. This three-week intensive will help students to gain quality real-world experience. 
The Los Angeles Intensive is set to begin on January 5, 2015. 
About Pace School of Performing Arts
In their new home at 140 William, Pace School of Performing Arts offers vibrant life to downtown Manhattan.  The first performing arts school in nearly 50 years in Manhattan, The School of Performing Arts offers Bachelor of Fine Arts degrees in Acting; Acting for Film, Television, Voice-overs and Commercials; Commercial Dance; Musical Theater; and Production and Design.  Also available are Bachelor of Arts degrees in Theater Arts – Acting; Directing under the International Performance Ensemble program; and Stage Management. Visit www.pace.edu/dyson/performingarts
About Dyson College of Arts and Sciences
Pace University's liberal arts college, Dyson College offers more than 50 programs, spanning the arts and humanities, natural sciences, social sciences, and pre-professional programs (including pre-medicine and pre-law), as well as many courses that fulfill core curriculum requirements. The college offers access to numerous opportunities for internships, cooperative education and other hands-on learning experiences that complement in-class learning in preparing graduates for career and graduate/professional education choices.  Visit www.pace.edu/dyson
About Pace University
Since 1906, Pace University has educated thinking professionals by providing high quality education for the professions on a firm base of liberal learning amid the advantages of the New York metropolitan area. A private university, Pace has campuses in New York City and Westchester County, New York, enrolling nearly 13,000 students in bachelor's, master's, and doctoral programs in its Dyson College of Arts and Sciences, Lubin School of Business, College of Health Professions, School of Education, School of Law, and Seidenberg School of Computer Science and Information Systems. Visit www.pace.edu