Parsons Dance 2011 Gala: Light Up Your Life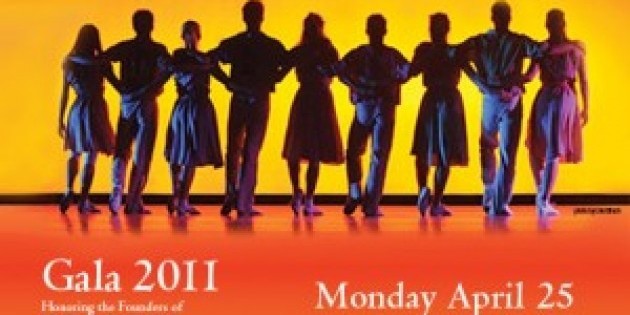 Company:
Parsons Dance
Parsons Dance and Gala Chair Linda Stocknoff announce the company's 2011 Gala, Light Up Your Life, honoring David Parsons and Howell Binkley, the founders of Parsons Dance, on Monday, April 25, 2011 at 7:30pm at Espace, 635 W. 42nd Street, NYC. The evening will begin with cocktails and hors d'oeuvres at 7:30pm, followed by a dinner, a performance by Parsons Dance and awards at 8:30pm, then an after-party with dancing. The attire is festive.
PARSONS DANCE GALA COMMITTEE 2011
Co-Chairs: Froma Benerofe, Fiorenza Scholey Cohen, Vickie Morris, Barbara Rohdie
PARSONS DANCE HONORARY COMMITTEE 2011
Julie Kent & Victor Barbee, Cora Cahan, Alex Dube, The Honorable Thomas K. Duane, Lois Greenfield, Harkness Foundation for Dance Trustees- Theodore S. Bartwink, Etta Brandman & William Perlmuth, Ellsworth Kelly, The Honorable Liz Krueger, William Ivey Long, Sharon Gersten Luckman, Kevin McKenzie, Donald J. Rose, M.D., Jack Shear
Parsons Dance 2011 Gala will be held Monday, April 25, 2011 at 7:30 pm at Espace, 635 W. 42nd Street, NYC. Tickets begin at 00 and are available by calling (212) 869-9275, by emailing gala@parsonsdance.org or online at nycharities.org/parsonsdance.
Parsons Dance creates American works of extraordinary artistry that are engaging and uplifting to audiences throughout the world. It is the goal of Parsons Dance to make contemporary dance accessible to the widest possible audiences. In addition to choreography and performance, Parsons Dance positively impacts children, students, and communities through student performances, lecture-demonstrations, master classes, post-show discussions and more. Parsons Dance has a company of eleven full-time dancers and maintains a repertory of more than 70 works choreographed by David Parsons, twenty of which feature originally commissioned scores by leading composers and musicians, including Dave Matthews, Michael Gordon and Milton Nascimento. Parsons Dance has collaborated with many other leading artists, including Julie Taymor, William Ivey Long, Annie Leibovitz, Donna Karan and Alex Katz (to name a few). The New York Times called David Parsons "one of the great movers of modern dance." New York Magazine referred to him as "one of modern dance's great living dance-makers."