Participate in Dance Film Labs on March 29 (DEADLINE: MARCH 11)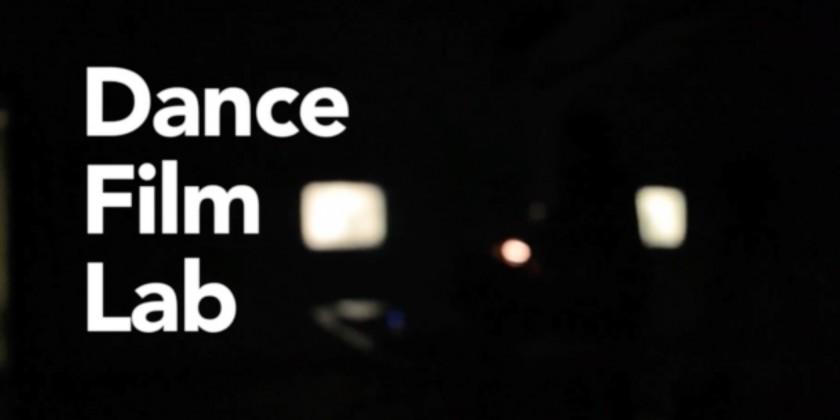 Company:
Dance Films Association
Dance Film Lab Moderated Screening March 29, 2022
Dance Film Lab is a year-round series of moderated work-in-progress film screenings led by industry professionals. Moderated screenings offer a fun and creative space to gather and share information on methods and tools, and address technical, practical, and artistic challenges, while providing artists with process-related feedback. 
Dance Film Labs are intended to facilitate connections between filmmakers and existing resources that will enhance their works, and are comprised of  a moderated screening and discussion, followed by a filmmaker meet-up. Dance Film Labs provide a springboard for filmmakers' careers and an invaluable networking opportunity for those working on their craft.
Dance Film Lab welcomes EVERYONE from seasoned filmmakers to those beginning to work in the medium.
Entrants must be able to attend the upcoming Lab on March 29, 2022.
Submissions may be from film projects of any length and in any stage of production.
Due to time constraints during the Lab, up to 15 minutes of a project can be screened. We ask that you make note of excerpt(s) of your work.
It is FREE to submit your work to be considered for this Lab.
Submissions must be made by 11pm ET, March 11, 2022 to be considered for the March 29 Dance Film Lab. 
Films submitted for the March 29 Dance Film Lab may also be considered for the April 19 Dance Film Lab of 2022.
Dance Film Labs are free for Dance Films Association Members to attend, and $15 for non-members. 

DFA will contact you by Friday, March 18th, if your film has been selected to screen for the March 29th Dance Film Lab. If your film is selected, DFA will use an image/still from your film for promotional purposes. Please include this in your application. You must confirm your acceptance and your film must be downloadable for our technologist by noon on March 21st. Selected applicants will receive a free ticket for themselves, but not their guests. Selected filmmakers should arrive at 6pm when doors open for Lab. The lab will run from 6:30pm to 9:30pm at Gibney Dance 280, Studio X. The best entrance for Studio X is 53A Chambers Street. 


Learn More: http://www.dancefilms.org/programs/dance-film-lab/