Peak This Week: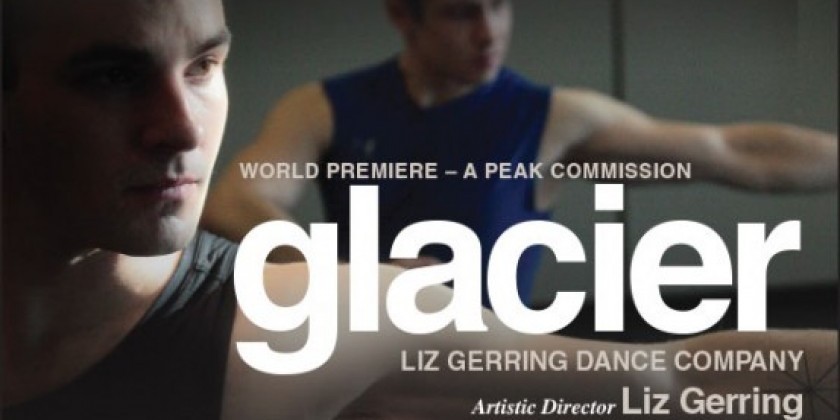 World Premiere of Liz Gerring's "Glacier"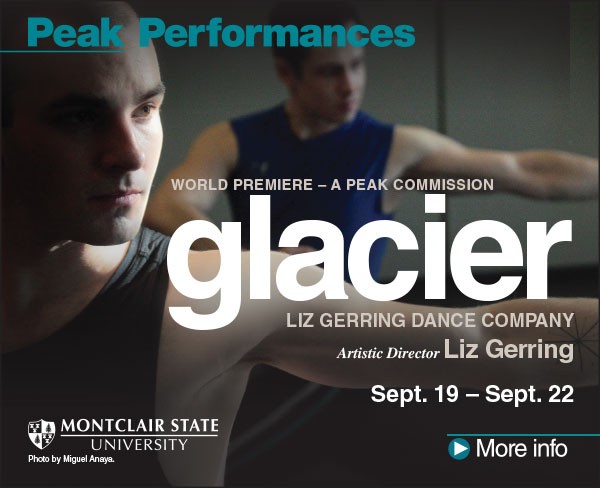 "I'm impatient to see Ms. Gerring's next work."
-Alastair Macaulay, The New York Times
World Premiere – A Peak Commission
Liz Gerring Dance Company
glacier
Sept. 19 – 7:30 p.m.
Sept. 20 – 7:30 p.m.
Sept. 21 – 8:00 p.m.
Sept. 22 – 3:00 p.m.
60 minutes, no intermission
Alexander Kasser Theater
Every Seat: 0
Choreography by Liz Gerring
Musical Composition by Michael J. Schumacher
Production Design by Robert Wierzel
Costume Design by Marion Talan
Thankfully for The New York Times (and dance lovers all over the region), the wait is over. Don't miss the opening of the 2013/14 Peak Performances season, the world premiere of Liz Gerring Dance Company's new dance work - glacier.
Featuring eight dancers, Gerring's new piece is the end result of months of dedicated labor, rehearsal, and research including a two-week residency here at Montclair State University over the summer.
Gerring's trademark physicality and raw energy is on full display in a work that combines her choreography with costumes from Marion Talon, an ever-evolving soundscape from longtime collaborator and composer Michael J. Schumacher, and production design (scenic and lighting) by award-winning designer Robert Wierzel.
NJ Transit Direct trains from Manhattan available for weekday performances. Round-trip weekend bus service available from Manhattan. Convenient parking available in the Red Hawk Deck.
glacier is commissioned by Peak Performances at Montclair State (NJ). Supported in part by an award from the National Endowment for the Arts.