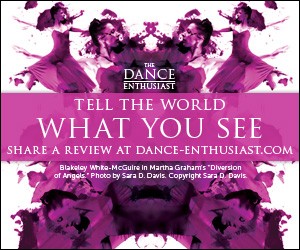 Pedagogy and Methodology of Teaching Dance Workshop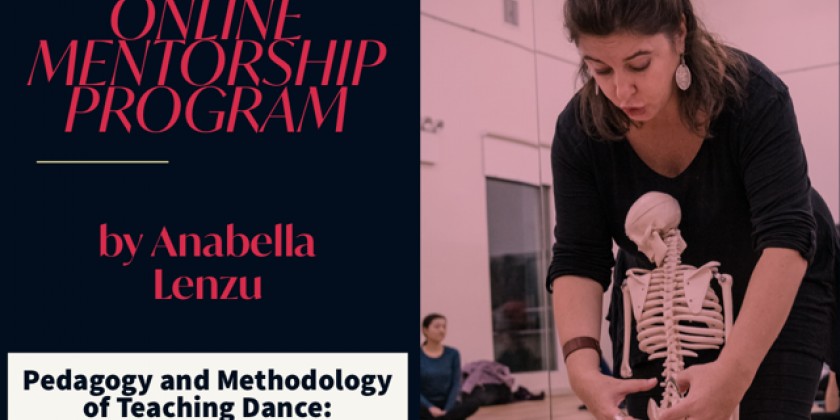 Company:
Anabella Lenzu/DanceDrama
AUGUST 2020 ONLINE MENTORSHIP PROGRAM
FACULTY: ANABELLA LENZU
I am very pleased to offer this mentorship opportunity and share my 30 years of experience and knowledge as a teacher, choreographer, and dancer.
With Love and Gratitude, Anabella
-----
Pedagogy and Methodology of Teaching Dance
Wednesdays, August 5, 12, 19 & 26 
11-2pm (EDT) NYC Time.
12pm-3pm Argentina & Brazil
5pm-8pm European Countries- CEST

Learn how to teach dance and provide a comprehensive dance education. This Laboratory is for artists and educators of all dance disciplines who want to learn how to increase their students' creative ability by providing organized lesson plans aimed at solving educational problems using methodological tools of analysis. Promote artistic education and enhance the social and cultural community.
Dance is a profound exploration of life.
We must improve how we teach Dance as a theoretical and practical discipline.
-------------
ALL CLASSES VIA ZOOM. 
I WILL PROVIDE INDIVIDUAL ATTENTION, FEEDBACK, AND GUIDANCE FOR EACH INDIVIDUAL, WHICH IS WHY ALL PARTICIPANTS NEED TO BE PRE-REGISTERED. NO SINGLE CLASSES ARE ALLOWED. EACH PARTICIPANT NEEDS TO REGISTER FOR THE ENTIRE LENGTH OF THE COURSE, SO I WILL BE ABLE TO DEDICATE MYSELF INTENSIVELY TO THE PROGRESS OF EACH ARTIST. THEORETICAL MATERIAL IS INCLUDED. 
CLASS SIZE IS LIMITED TO 10 STUDENTS PER WORKSHOP.
TO APPLY: PLEASE SEND A COVER LETTER EXPLAINING WHY YOU ARE INTERESTED IN PARTICIPATING AND YOUR RESUME TO **INFO@ANABELLALENZU.COM BY JULY 26, 2020. PLEASE DESIGNATE WHAT WORKSHOP YOU ARE INTERESTED IN.
THE COST OF ONE WORKSHOP IS $150 PER PERSON.
NOTE: AT THE END OF EACH WORKSHOP YOU WILL RECEIVE A CERTIFICATE OF COMPLETION.