Contribute
Your support helps us cover dance in New York City and beyond! Donate now.
Peggy Spina Tap Company 30th Anniversary Performance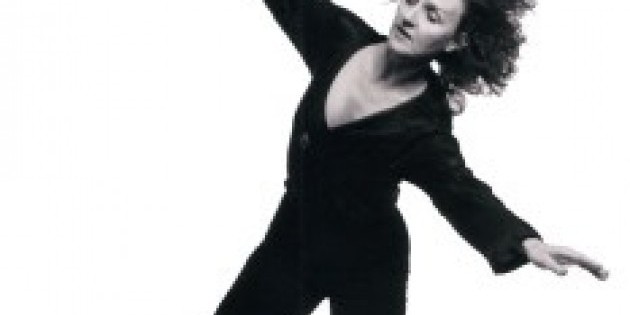 Company:
The Peggy Spina Tap Company
Celebrating their 30
th
Anniversary…
The Peggy Spina Tap Company
presents
It's 30thAnniversary Performance
Friday and SaturdayMARCH 4th& 5that 6pm and 8:30pm
Spina Loft, 115 Prince Street
For Reservations and Information call (212) 674-8885
Contribution: 0
Choreography by Peggy Spina and Buster Brown
Music by Joel Forrester
Join The Peggy Spina Tap company as they embark on their 30thAnniversary Season Performance!Ms. Spina, performing publicly for the first time in ten years (with two new hips!), will join her 7 exciting performers as they team up in concert for four performances at 6 pm and 8:30 pm on March 4thand 5thin the Spina Loft.Located in the heart of New York City's vibrant Soho community, the loft is as intimately inviting as ever, and Joel Forrester once again pairs his quartet and original scores with Spina's award winning choreography, and her talented dancing percussionists.This is an event not to be missed!
Founder and Director Peggy Spina has created over 100 dances for her company throughout the last 30 years, making her one of the most prolific tap choreographers on the east coast.Writer Jennifer Dunning, of The New York Times said,"...delightful choreographic conversations... the dancers' feet chattered with wit and grace...the interplay of tap rhythms was like sophisticated repartee."Her work has been honored repeatedly, most recently with a Flo-Bert Award from the New York City Committee to Celebrate National Tap Dance which she received in 2008, for her lifelong achievements as a master tap dancer, choreographer and producer.Peggy was always known as an incredibly vibrant and dynamic tap performer, and joining the company again this year this description is just as true 10 years later.Spina is strongly influenced by both her private tutoring from the great jazz tappers' revival of the 1970's, and her many years of study with the late, great Merce Cunningham.These influences have enabled her to create a unique visual experience rarely found in the tap world, where dances stop and start with nuanced accuracy, and flow together into a rhythmic and visual elegance.
Mr. Forrester, in his own right has been a world renowned, and traveled, Jazz musician for nearly 40 years.In a December 11, 2010 article, Larry Blumenfeld of the Wall Street Journal writes, "Forrester and Johnston had created the Microscopic Septet, a wildly idiosyncratic, devastatingly accomplished ensemble that… built a small, devoted following and a big catologue of brilliant original compositions."
?
This year Ms. Spina is bringing back a piece choreographed in 1993 titled "Surrender".She herself will join the company in two of the performances of this wonderfully exciting trio.And her newest piece "Rejoicing in Time" being performed to Forrester's tune 'Flip Flop' will also include a solo performance by Ms. Spina.
"Stop the Music," a surging piece of choreography.Paired with Mr. Forrester's forward moving cascade of a score, the dance becomes a non-stop vehicle of tightly interwoven taps.In stark contrast is
"Evelyn's Dream", premiered at Spina's 25thAnniversary Season and characterized by its 11-beats-per-measure structure and a serenity of mood and movement quality.
In a recent review inAttitude?about the dance "Where To?" Madeline Dale wrote, "Where To?"This show went places!Ms. Spina created slow, cool, metropolitan texture with unpredictable groupings.The dancers never rush and could stop on a dime."
Other company favorites on the program will include "Crystal Epitaph", "Helen's Heart", "Soar", "Jam","Savvy"and Buster Brown'sLaura".This is a show and a company not to be missed!
Dancers:Sarah Buscaino, Laura Coleman, Maya Krishnasastry, Alison Manning, Misty Owens, Peggy Spina, Kathleen Voss, Katy Wood
Musicians: The Joel Forrester Quartet
Dave Hofstra, bassVito Dieterle, sax
Matt Garrity, drumsJoel Forrester