Performance Project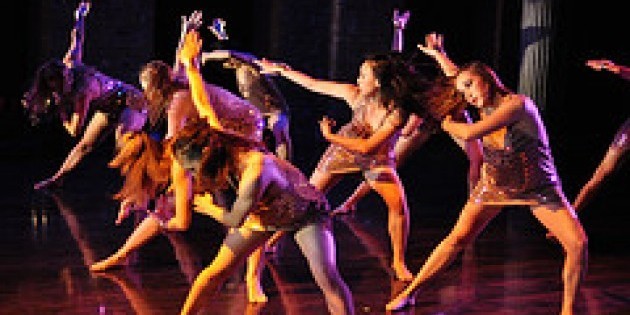 Company:
Dance New Amsterdam
Performance Project
AUDITION DEADLINE EXTENDED!
-
AUDITION NOW BY TAKING CLASS WITH THE ARTIST OF YOUR CHOICE!
2012 Performance Project Dates
October 1 - November 3, 2012
Performances
November 1-3
THUR-FRI at 7:30pm, SAT at 3:00pm and 7:30pm
Ticket Prices: 7 general, 2 DNA members, 4 students/seniors, 2 advance
CLICK HERE for the FALL 2012 REHEARSAL SCHEDULE.
CHOREOGRAPHERS FOR FALL 2012

Korhan Basaran
Intermediate Contemporary
_____________________________________________________

Doug Elkins
Advanced Modern
Audition classes:
Tuesday, September 4, 5-7pm
Wednesday, September 5, 4-6pm
_____________________________________________________

Katiti King
Intermediate/Advanced Contemporary Jazz
(Simonson Technique)
_____________________________________________________

Benny Simon
Intermediate/Slow Intermediate Modern
(Simonson Technique)
_____________________________________________________

Sasha Soreff
Beginner/Advanced Beginner Modern
Project Includes
- Opportunity to work with a choreographer of your choice in creating a NEW work
- Approximately 8 hours of rehearsal a week for 3-4 weeks
- Production week that includes spacing, technical rehearsal, dress rehearsal and four professionally produced performances in DNA's 130-seat theater
New Lower Price!
Choose from two options:
Performance Project Fee
Performance Project Fee + Classes
includes rehearsal & performance expenses
includes rehearsal & performance expenses + 10 classes
Members:

50

Members:

70

Non-Members:

75

Non-Members:

95

Visa:

10 + 10 Class Points
**PAYMENT PLANS ARE AVAILABLE UPON REQUEST**
How to Apply
1. Complete an application form. They will soon be available on the Performance Project bulletin board across from Studio 1.
2. Take class with the choreographer with whom you wish to work. Hand the choreographer your completed application form prior to taking class. Audition by Wednesday, September 12, 2012.
3. DNA will contact you regarding your acceptance no later than September 19, 2012.
4. Payment must be received within 48 hours of acceptance to reserve a place in the workshop. Payment is accepted over the phone or in person at the front desk.
Cancellation Policy
Full refund minus a 10% processing fee is available only if the cancellation is made one week prior to the beginning of the course. After one week prior to the course, no refunds will be given.
Contact
Hannah Seidel, Education Programs Coordinator
212.625.8369 ext. 206
hseidel@dnadance.org