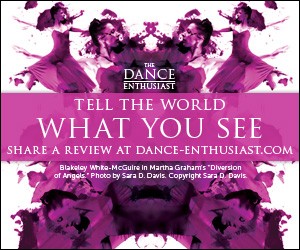 Peridance Intensive Semester
Company:
Peridance
The Intensive Semester is an excellent program for students looking for a short-term training program.

The Program provides students with an individually tailored class schedule, based on each student's level and goals. The Program is open for domestic and international students who can choose to focus on classical, contemporary, or commercial dance techniques.
 
The Intensive Semester offers:
An individually customized schedule of 15 weekly technique and body conditioning classes.
A large variety of dance disciplines to choose from.
Personal mentoring and one-on-one sessions and evaluations.
One special master class or one workshop class which are drawn from Peridance's open class offerings.
Networking opportunities with industry professionals and faculty.
Certificate of Completion and Academic Transcript.
Final performance showcase with faculty choreographer at the Peridance student/faculty showcase.

The program is designed to help each student find his or her own creative and artistic voice in a nurturing and supportive environment. Emphasis is placed on audition preparation, exposing students to a network of professional artists and faculty currently working in the dance world. 
 
The Intensive Semester also includes:
Discounts with partnering businesses - Discounts on additional classes purchased - Discounts on Peridance merchandise - Available list of housing resources - Discounted performance tickets at the Salvatore Capezio Theater - Free Injury Prevention Assessment through the Harkness Center for Dance Injuries - Transferable credit to Peridance's Certificate Program.
Application Deadline for Spring 2017: Febuary 15th, 2017
Application Deadline for Fall 2017: August 1st, 2017