Peridance Youth Ensemble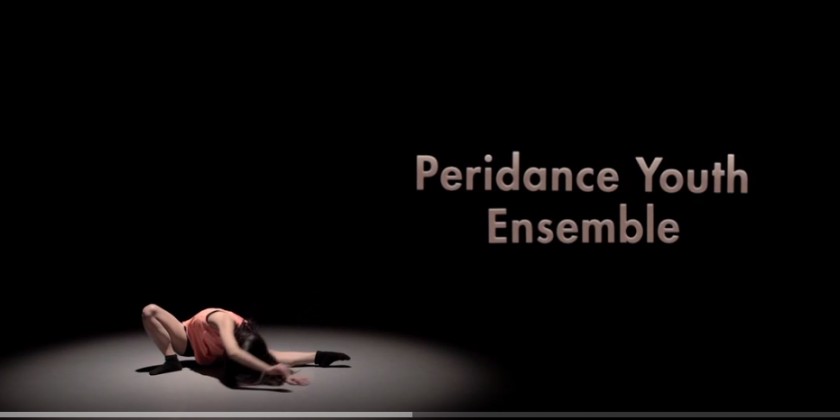 Company:
Peridance Capezio Center
Mission
Peridance Youth Ensemble has two major goals:
1. To provide dance training of the highest caliber to young dancers, preparing them for a professional career in dance.
2. To make the art of dance accessible to at-risk youth, through free performances, interactive workshops and seminars.
About
Peridance Youth Ensemble was founded in 2000 as a natural extension of the professional non-profit Peridance Contemporary Dance Company. It is now separated into two companies: the Jr. Youth Ensemble and the Sr. Youth Ensemble. The Ensemble dancers, aged 14-18 years old, are trained extensively within The School at Peridance's Pre-Professional Training Program and enjoy multiple performance opportunities, representing both Peridance Capezio Center and the main Company in their outreach activities.
Training and performing with Peridance Youth Ensemble and later with Peridance's Certificate Program prepares young dancers who are pursuing a professional career in dance to join Peridance Contemporary Dance Company or, alternatively, an academic route such as a university degree program.
A pre-professional training program for dancers ages 14 to 18 years old and not-for-profit outreach youth dance companies. In addition to the extensive, well-rounded curriculum of classes, Ensemble dancers have the opportunity to work closely with renowned choreographers and to participate in performances in New York City! Additionally, these dancers serve as a beacon of Peridance's artistic and educational youth activities, performing, mentoring and teaching workshops to at-risk youth.
Training
Peridance Youth Ensemble's dancers are accepted by audition only. This highly individualized training program offers a well-rounded curriculum comprised of weekly technique and composition classes. 
The devoted faculty provides a positive and healthy training environment. Faculty includes Founder and Artistic Director Igal Perry, Contemporary choreographer Kristin Sudeikis, and Peridance's Reagan Wood and Marlena Wolfe.PerformingIn addition to an extensive, well-rounded curriculum, dancers learn choreography from emerging and established artists, which they later perform in different venues around the city. Choreographers to date include Martha Graham (set on the Company by Marnie Thomas), Robert Battle, Igal Perry, Sean Curran, Kate Skartepowska, Kristin Sudeikis, Diego Funes, Hernando Cortez, and Gregory Dolbashian. 
Under the direction of Diego Funes, Ensemble dancers are offered the opportunity to explore time, space, and energy, developing their own unique artistic voice and creating original choreography. This choreography is later showcased in their Annual Spring Choreography Showcase and in outside venues such as the 92nd Street Y's "High at Noon Series" and WOW Cafe.OutreachFor the past 12 years, Peridance Youth Ensemble has positively influenced hundreds of children from various organizations by extending their knowledge and love for dance through performances and interactive workshops, inspiring participants and enhancing their sense of community. The ensemble has worked with organizations include the University Settlement, Services at the Beacon and Turn 2 Foundation.
Contact
For more information and to audition please contact the Youth Ensemble Director Diego Funes at 212-505-0886 or youthensemble@peridance.com. 
Url: http://www.peridance.com/peridance-youth-ensemble.cfm
Video URL: https://www.youtube.com/watch?v=dDX0JRMwhHo