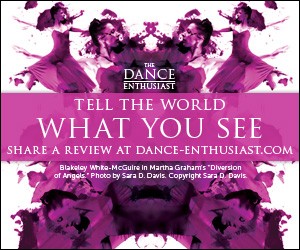 Philadelphia: BEGINNER TAP CLASSES FOR ADULTS AND TEENS
Company:
Wissahickon Dance Academy
A six week series of tap classes on Tuesdays 6:30 to 7:30 PM from June 13 – July 25 (no class on July 4), taught by Master Teacher, Corinne Karon.
For six weeks over the summer, adults and teens will have fun exploring the great American Art form, Tap Dance. This class will be for adults and teens who have had little or no experience in the this style of dance. We will introduce the basic steps of tap, while allowing the more advanced students to build on the technique they already have. Each class we will do a center warm up, travel across the floor and work on a combination. Combinations can be done through "Poly-rhythms" so that each dancer is able to work at their own level and at their own pace.
Great exercise, great fun! 

The cost is $93 for the six week session.