Pre-order Bill T. Jones' newest book, "Story/Time: The Life of an Idea"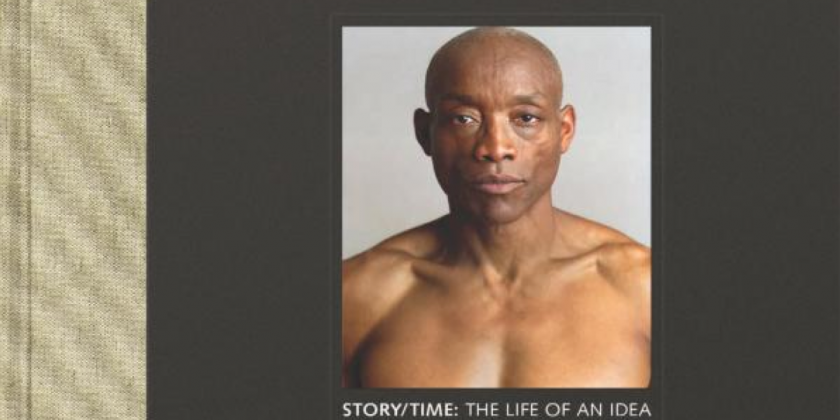 Company:
Bill T. Jones
"One of America's iconic dancers and choreographers gives us an insight into his inspirations and processes, in a series of vivid vignettes of being, thinking, and doing, which is to say, of living. A fascinating text."
— Salman Rushdie
"Jones's honesty and unmistakable voice reveal his artistic struggle to find his place in relationship to Cage, an artist whose ideas and teachings he both admires and questions. This rich document offers the reader access to the life, work, and creative processes of this important and influential American choreographer."
—Susan Marshall, Director of Dance at Princeton University's Lewis Center for the Arts
and Artistic Director of Susan Marshall & Company
In this ceaselessly questioning book, acclaimed African American dancer, choreographer, and director Bill T. Jones reflects on his art and life as he describes the genesis of Story/Time, a recent dance work produced by his company and inspired by the modernist composer and performer John Cage. Presenting personally revealing stories, richly illustrated with striking color photographs of the work's original stage production, and featuring a beautiful, large-format design, the book is a work of art in itself.
Like the dance work, Story/Time the book is filled with telling vignettes--about Jones's childhood as part of a large, poor, Southern family that migrated to upstate New York; about his struggles to find a place for himself in a white-dominated dance world; and about his encounters with notable artists and musicians. In particular, Jones examines his ambivalent attraction to avant-garde modernism, which he finds liberating but also limiting in its disregard for audience response. As he strives to make his work more personal and broadly engaging, especially to an elusive African American audience, Jones--who is still drawn to the avant-garde--wrestles with questions of how an artist can remain true to himself while still caring about the popular reception of his work.
A provocative meditation on the demands and rewards of artistic creation, Story/Time is an inspiring and enlightening portrait of the life and work of one of the great artists of our time.
Product Details
Series: Toni Morrison Lecture
Hardcover: 104 pages
Publisher: Princeton University Press (September 7, 2014)
Language: English
ISBN-10: 0691162700
ISBN-13: 978-0691162706