Program of All Trainor Premieres including "Kaitlyn and Caitlin"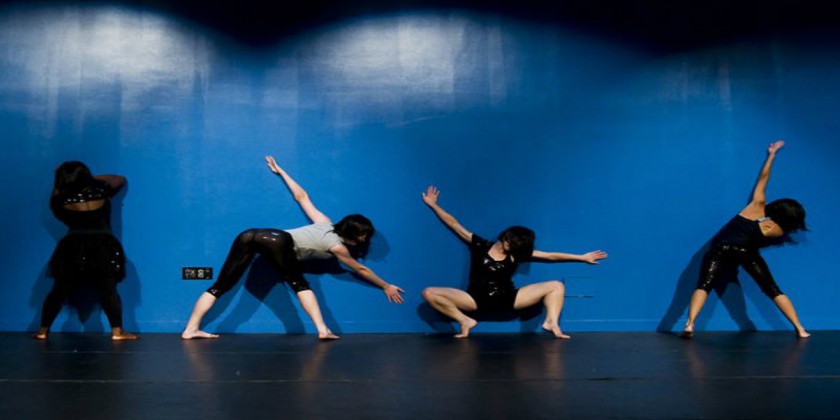 Company:
CAITLIN TRAINOR DANCE
Photo: Caitlin Trainor Dance in "Digital Fallout"
CAITLIN TRAINOR DANCE 
Program of All Trainor Premieres including "Kaitlyn and Caitlin"
Duet for Guest Artist Kaitlyn Gilliland and Caitlin Trainor
Costumes by famed fashion designer Christian Siriano

November 14, 15, 16 at 7:30 PM
Theater of the Riverside Church, 490 Riverside Drive (120th Street)
Tickets:  $25; $20 for students & seniors
Reservations: 212.870.6784

Dancers:    Winston Dynamite Brown, Emily Craver, Aditi Dhruv, Landes Dixon, Natalie Golbuff, Kate Griffler,
                  Jenny Levy, Anna Brown Massey, Katherine Maxwell, Katherine Moore, Emily Pacilio, Aaron R. White, Leslie Ziff
Guest:        Kaitlyn Gilliland
Music:        Major Spurlock, Robert Boston
Costumes: Christian Siriano

A little more information about the principal dancers:

Kaitlyn Gilliland (guest) began her training in Minnesota before moving to NY at age 16 to study at SAB. From 2006 to 2011, Kaitlyn danced with NYCB in ballets by Balanchine, Robbins, Feld, Martins, Ratmansky, Wheeldon and more. She currently teaches at SAB and the Ballet Tech School. As a dancer, she continues to make guest appearances with Ballet Tech, Intermezzo Dance Company, Ballet Next, and more.
Winston Dynamite Brown,  from Kansas City - his credits include dancing with Pilobolus, Taylor 2, the Sean Curran Company, and CorbinDances.
Emily Craver graduated magna cum laude from Skidmore and has danced with WAXworks, Built on Stilts, The Comedy in Dance Festival, and others.
Aditi Dhruv is both a contemporary and Indian classical dancer who has studied in the US and India. She is also a certified yoga teacher through Yoga Union.
Landes Dixon, from Florida, has danced with Heidi Latsky Dance, Steps Repertory Ensemble, and others, and returns for another season with Trainor Dance.
Emily Pacilio is also currently a member of Amanda Selwyn Dance Theater and RG Dance Projects.
Aaron R. White has earned dance degrees from both the U. of Illinois at Urbana-Champaign and NYU.  
Leslie Ziff returns to Trainor Dance for a second season and is also a member of Steeledance.



Caitlin Trainor presents her Trainor Dance in a program of three premieres, including "Kaitlyn and Caitlin,"  a dance conversation between guest artist, former New York City Ballet member Kaitlyn Gilliland, on pointe, and choreographer Caitlin Trainor, barefoot, November 14-16, 7:30 PM at the Theater of the Riverside Church. Two of the new works also have costumes created for them by famed fashion designer Christian Siriano.

Along with the new duet, Caitlin, a popular member of the dance faculty at Barnard College/Columbia University for the past eight years, will premiere "Freefall,"  in which she explores the theme of falling, finding many different and imaginative ways of executing this action.

The program's third new work, "Talk Radio," has the clever Trainor spinning a radio dial and coming up with a collage of themes and sounds from 1980s radio shows, finding music and talk ranging from Mozart to Ella Fitzgerald to advice to callers from Dr. Ruth.   (question: What should I do about sexual boredom?   Dr. Ruth: shake things up - say: we're going to do it right now, in the middle of the afternoon - come on - no excuses!)

Founded in 2011, Trainor Dance is known for its physicality and intelligence, and for addressing wide-ranging topics with curiosity, humor, and verve.   Trainor Dance aims to expand the notion of what dance can be and engages both traditional and non-traditional dance audiences.    The Company has appeared in Newcastle, England, and in the U.S. at Skidmore,  SUNY Purchase, Joyce SoHo, and other venues around NYC.   Trainor's choreography has been performed at Universities around the U.S. and in England.  A native of Rhode Island, Caitlin holds degrees from Skidmore College (B.S. in Dance Performance and Choreography) and Mills College (M.F.A. in Dance Performance and Choreography).   As a dancer she performed with ensembles as varied as the Metropolitan Opera Ballet and the companies of Amy Marshall and Sean Curran.