Pushing Paper this Summer‏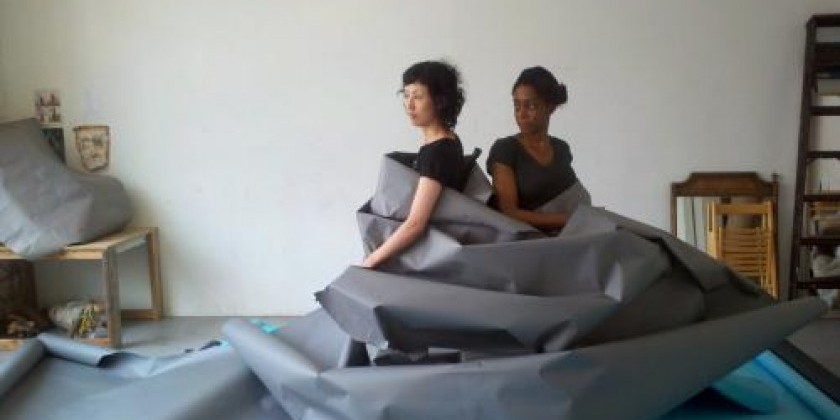 Company:
racoco productions
Upcoming events: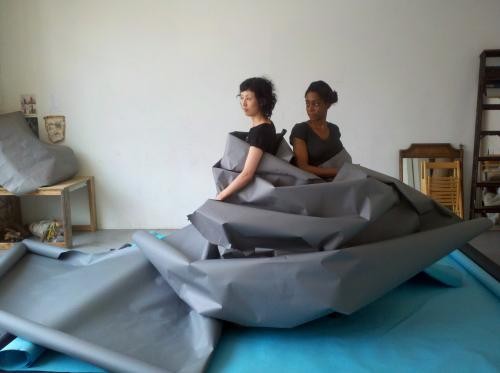 2014 Bushwick Open Studios Community Day Festival
MARIA HERNANDEZ PARK
Knickerbocker Ave., between Suydam St. and Starr St., Brooklyn
map »
 
Saturday, May 31st 2014  -  1:00pm
Price : Free!
 
A celebration of arts, community organizing, dance, music and performance, during the Bushwick Open Studios weekend.

The entire festival runs from 11-4, with performances all day. We're on at 1pm.

Featuring Stephanie Beck, Rachel Cohen and Masumi Kishimoto, with music by Lynn Wright.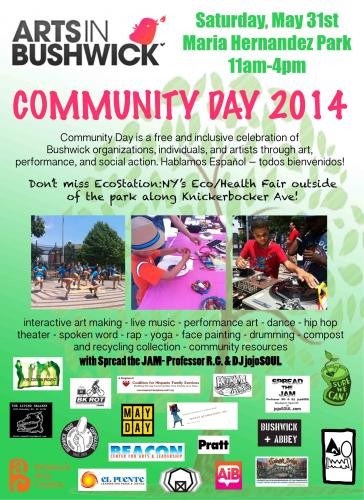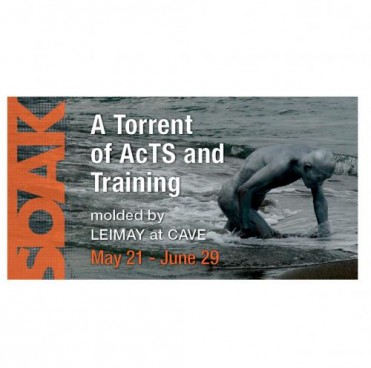 SOAK:
A torrent of AcTS and Training molded by LEIMAY at CAVE
 
Thursday, June 19th 2014  -  8:00pm
 
On a shared program with Masanori Asahara and Moeno Wakamatsu, Racoco Productions will show a new collaboration with visual artist Stephanie Beck and composer Lynn Wright, Paper Work, charting ideas of "progress," territorial expansion, discipline, and disorder.

Tactile trios of sound, paper, and the body continuously create and destroy shifting landscapes, echoing the tension between the desire for civilization and the constant call to new territory.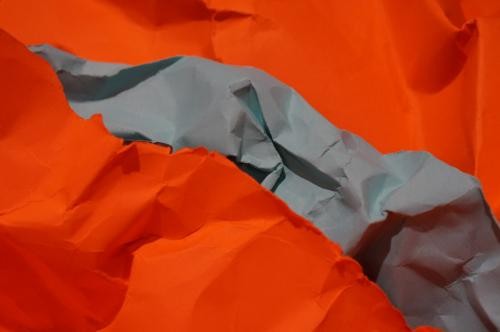 So much Detritus in the window
CHASHAMA PERFORMANCE SPACE AT 1351 AMSTERDAM AVE
1351 Amsterdam Ave, New York, NY
map »
 
Saturday, June 21st 2014  -  8:00pm
Sunday, June 22nd 2014  -  3:00pm
Sunday, June 22nd 2014  -  6:00pm
Monday, June 23th 2014  -  8:00pm
Price : FREE
 
Visual artist Stephanie Beck and Racoco will follow up their premiere performance at CAVE's SOAK festival with an installation and series of performances at 1351 Amsterdam Avenue in Harlem as part of Chashama's Summer Performance Series.

Continuing their exploration of paper, "Detritus" starts in an empty space and during a series of performances slowly transforms into a variety of paper landscapes. Walk past the window, come inside to interact with the installation, and stay for a performance!

The installation will be open to the public Saturday, June 21, from 3pm to 9pm, Sunday from noon to 8pm, and Monday from 10am to 9pm.