REDi Dance Co. presents "Dance Bridge Summer Workshop," a 4-day Open Level Dance Workshop for Teens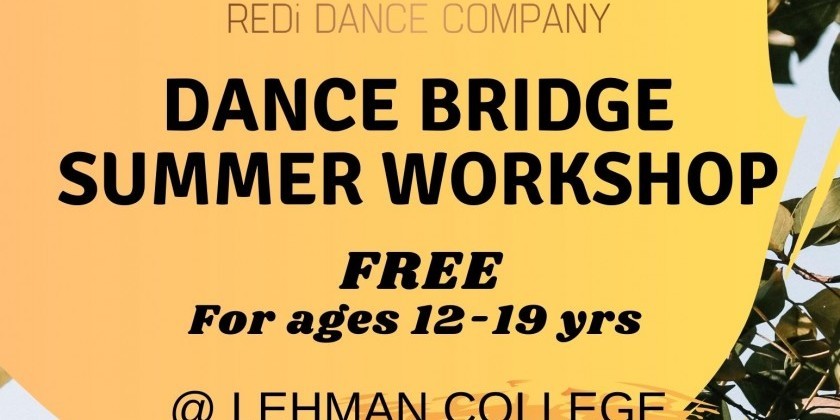 Company:
REDi DANCE COMPANY
4-day open level dance workshop for teens! *Ages 12-19 *Must be fully vaccinated (2 doses)*

REGISTRATION FORM
Thursday, July 28th - Sunday, July 31st, 2022
10am-2pm Each Day
Lehman College * Music Theater Building*  (250 Bedford Park Blvd, Bronx, NY 10468)
!Free Summer Program!

REDi Dance Co. offers this opportunity for teen artists who want to learn new skills and spend time creating. Participants will take social dance classes with professional artists, choreograph their own dances, and develop self-care practices. The final day of the workshop will include a chance to create and share choreography with a small, invited audience on the stage of Lehman College's outdoor amphitheater. For safety reasons, all workshop participants and audience members must be fully vaccinated and must show proof of vaccination when entering Lehman College Campus.

Visit our web-site to learn more: https://beverlylopez.com/dance-bridge-workshop
Follow us on Instagram for updates: https://www.instagram.com/dancebridgeworkshop/
Email dancebridgeworks@gmail.com with questions or concerns.