Contribute
Your support helps us cover dance in New York City and beyond! Donate now.
(Re)Live Arts Streaming: LIVE IDEAS 2013 - THE WORLDS OF OLIVER SACKS: THE DEAF COMMUNITY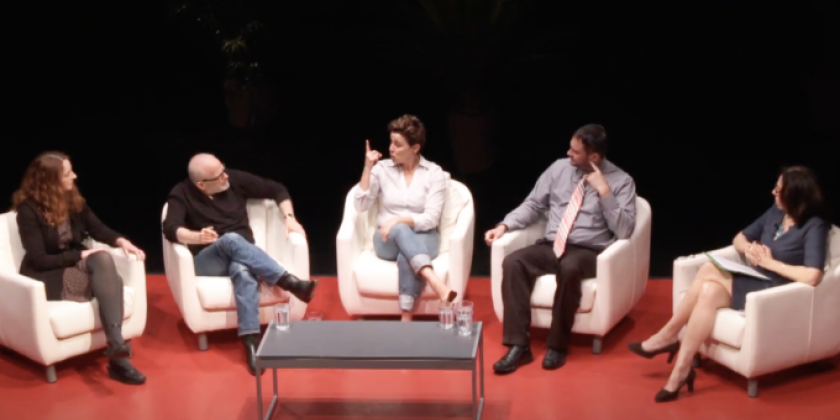 Company:
(Re)Live Arts Streaming
Moderated by Janice Rimler
Featuring Teresa Curtin, Aaron Kubey, Lewis Merkin & Terrylene Sacchetti
Sunday, April 21
Presented as part of Live Ideas 2013: The Worlds of Oliver Sacks
In March 1988, students at Gallaudet University in Washington DC, the country's premiere institution for the deaf, rose up in revolt at perceived threats to the primacy of American Sign Language (ASL) as the distinct expression of their culture and community. Sacks travelled to Gallaudet to witness the tumultuous events and subsequently chronicled them with remarkable sympathy and insight in his book Seeing Voices. This panel, moderated by Kim Wield, the director of our staging of the ASL version of A Kind of Alaska, will focus a variety of such voices on Sacks' contributions to the wider discourse between the hearing and the deaf.