Reach for Your Magic Wand!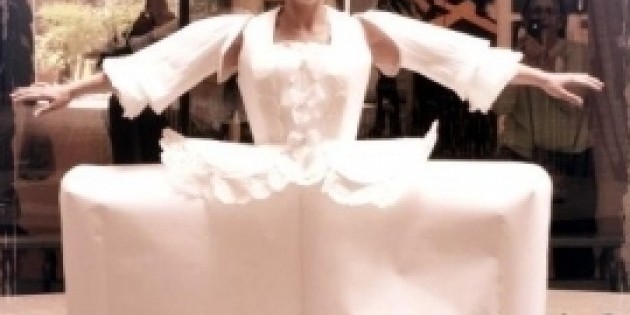 An Invitation to a Fairytale Project & Request for Aid to Fundraise for Costuming
FAIRY TALE PROJECT


DEAR ART LOVERS, FRIENDS, SUPPORTERS,
JOIN ME IN THE LAUNCH OF A NEW PROJECT!
I INVITE YOU TO SAVE THE DATE...
WHEN?
SUNDAY JUNE 9TH
WHERE?
FIGMENT, GOVERNORS ISLAND
WHAT?
FAIRY TALE PROJECT, AN IMMERSIVE DANCE-THEATRE INSTALLATION
BUT IN THE MEANTIME...
I AM FUNDRAISING FOR THE COSTUMING OF THIS WORK.

ASA THORNTON, A BRILLIANT COSTUMER
IS IN THE

PROCESS OF DESIGNING




CHINESE ZODIAC ANIMAL PAPER HEADS &


PAPER LANTERN

INSPIRED DRESSES
TO COSTUME

12 PERFORMERS

.

PLEASE CLICK

HERE

TO VIEW THE PROJECT PAGE, AS WELL AS TO OFFER YOUR SUPPORT!
each drop of your generosity makes an ocean of creative juice!

and...contribute 0+ and get a 0 off a SHIATSU session with me!
So much thanks!
Shandoah Goldman
P.S I'M STILL LOOKING FOR ONE MORE FEMALE PERFORMER, AN OX ANIMAL ZODIAC (AGE 27 OR 40)