Register now for LEIMAY Ludus Training!‏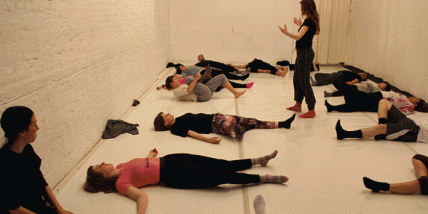 Company:
LEIMAY Ludus
Register now for LEIMAY Ludus Training!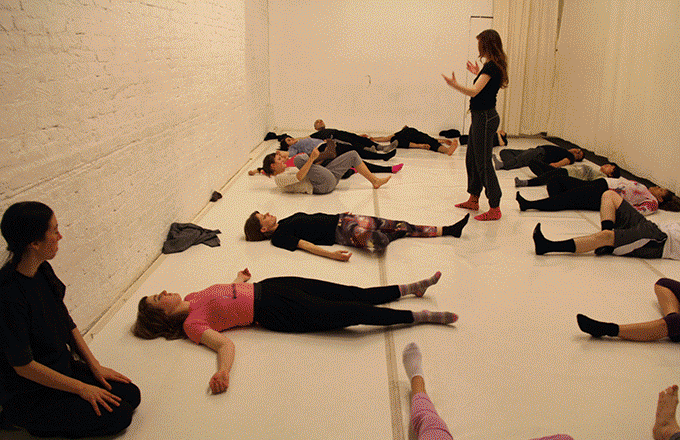 Dear Friends,

Due to a highly successful turnout of our last cycle of community classes, we are excited to announce that we will be offering our LEIMAY Ludus Community Classes again, starting next Tuesday, April 22nd! In addition, we will also be hosting a series of training programs as a part of our SOAK festival, from May 31-June 29th. Registration for the LEIMAY Ludus Training during SOAK is open now, and spots are filling up fast! Be sure to register in advance to guarantee your spot in our training programs.

Read More
 
LEIMAY Ludus Community Classes
Back by popular demand, this donation-based class is designed for individuals looking to relive tension and relax tired muscles. Come and bring a friend! No experience necessary.
Tuesday nights: April 22, 29, May 13, 20 / 7:30-9:30pm / donation-based
LEIMAY Ludus Training during SOAK

May 21-June 1
LEIMAY Ludus Lab with butoh master Ko Murobushi
Weekdays 6pm-10pm / Weekends 11am-3pm
May 21-23 Module A (Ko Murobushi Physical Training)
May 25-27 Module B (Ko Murobushi Improvisation)
May 29-June 1 Module C (Ko Murobushi Performance). Explore the fundamental elements of Ko Murobushi's pioneering and respected butoh practice.

Read More
 
June 8, 10am-1pm
LEIMAY Ludus Lab with butoh dancer Kota Yamazaki
explore the unknown possibilities of butoh through Yamazaki's Fluid Technique.
June 8, 1:30pm-4:30pm
LEIMAY Ludus Lab with performer Elke Luyten
Strip away the need to show, to present, and to perform so that the body can exist not only formally but energetically.
June 9-10, 6:30pm-9:30pm
LEIMAY Ludus Lab with dramaturg Susan Mar Landau
Study the different kinds of dramaturgical questions for the artist to consider: What are these questions? Who asks them? When and why?
June 14-15, 10am-3pm
LEIMAY Ludus Lab with theater master Polina Klimovitskaya
Tap into true presence - that absolute presence of being and spontaneity of reaction that makes animals so magnetically attractive.
June 15, 4-7pm
LEIMAY Ludus Lab with performer Rebecca Brooks
Investigate how the process of mindfulness that the Alexander Technique offers can affect perception of time and space, self and other, being somewhere and going somewhere.
June 23-27, 6-10pm
LEIMAY Ludus Summer Intensive with Artistic Director Ximena Garnica
Train with LEIMAY's artistic director to access individual physical potential so as to develop presence and to prepare an alert body that is ready to perform and be moved.
June 27, 1:30-5:30pm / June 28-29, 2:30-6:30pm
LEIMAY Ludus Lab with butoh dancer Moeno Wakamatsu
How can the body be moved, not by self-volition, but by the properties of time, space, and matter?
June 28-30, 10am-2pm
LEIMAY Ludus Lab with theater master Mario Biagini
Explore fundamental elements of the actor's craft and learn elements of training developed at the Workcenter of Jerzy Grotowski and Thomas Richards.