Resonant Streams: An Ancient Call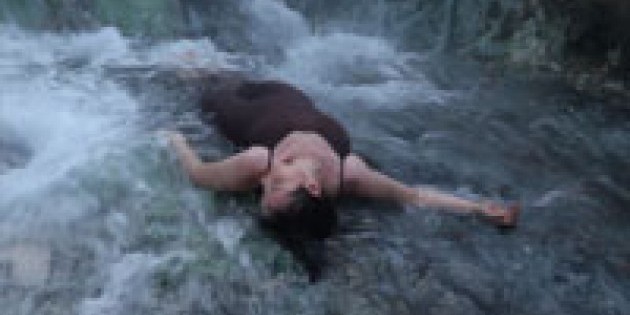 Company:
LiquidBody Dance
LiquidBody Dance premieres Resonant Streams: An Ancient Call about the Value of Water
ABOUT THE DANCE
Resonant Streams: An Ancient Call is a site-specific audience-interactive multimedia dance featuring a cast of ten dancers, three live musicians, two multimedia artists creating virtual costumes and set, and guest appearances by visionary Continuum Movement founder Emilie Conrad and noted author, storyteller and African spiritu
al leader, Luisah Teish. Created for the Cathedral's The Value of Water series that includes a visual art exhibit on display every day until 5p, Resonant Streams hopes to provide an experience of ourselves as water, of our interconnectedness to all water everywhere and of our origins in the ancient primordial seas. When we immerse ourselves in water, we are able to release and recreate our form responsively as we connect through resonance to each other. to our ancient roots, to our planet and beyond, and to creative potential.

TICKETS
Tickets for the performance on 11/11/11 and 11/12/11 are 2 and are available online through the Cathedral Box Office (https://web.ovationtix.com/trs/pr/881055) or as a perk for a 2 donation through our IndieGoGo online fundraising campaign athttp://www.indiegogo.com/Resonant-Streams-An-Ancient-Call.

YOU CAN BE A PART OF IT
There will be a 4-evening Sound and Movement Choir workshop starting on Wednesday, November 9th from 7-9:30p continuing through the Dress Rehearsal on Thursday 7-9:30p and including the two performances on Friday and Saturday from 7:30p-9:30p for anyone interested in participating in creating the resonance in the space with some simple sounds and movements. A donation of 3 is suggested. More information is athttp://liquidbody.org/dance/repertory/resonant-streams-an-ancient-call/resonant-streams-sound-and-movement-choir-workshop-and-performances/. Reservations can be made online at http://topiaarts.org/ or by calling 646.845.9272

YOU CAN SUPPORT IT AND/OR BRING IT HOME
If you can't be there in person but want to support our Value of Water project, check out our IndieGoGo campaign. There are some nice perks that will bring the show to you like the Live Soundtrack or a DVD of the performance. There are also other ways to connect through movement sessions with several of the cast members and even a night at the ultra eco Topia Inn where you can float in an organic bed and chat with the choreographer while enjoying a two-course organic breakfast.