Riparius (belonging to the river)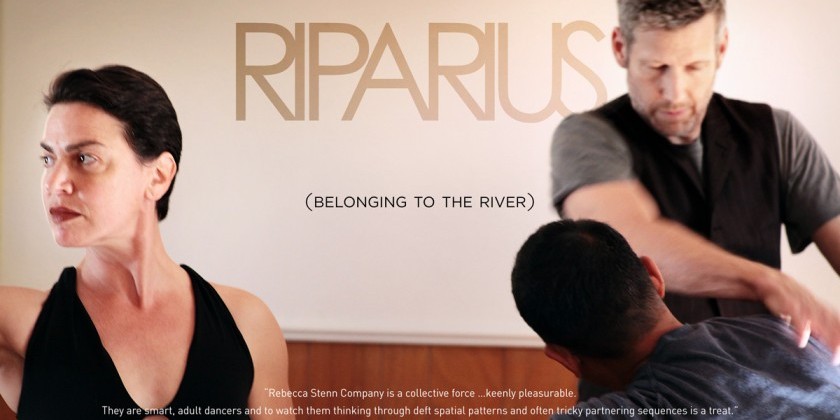 Company:
Rebecca Stenn Company
Please join us for the world premiere of Riparius (belonging to the river), the second full-length work of a projected triptych, all part of a larger collaboration between choreographer/dancer Rebecca Stenn and photographer George del Barrio, dancers Eric Jackson Bradley, John Mario Sevilla, Bri White, and composer/musician Jay Weissman.
Del Barrio, Stenn and Weissman employ multi-media techniques of stop motion photographic projection and combine them with live dance and music. Massively scaled 70ft by 14ft wrap-around images envelop the performers and the space. The technology takes a novel approach, utilizing thousands of still photographs, projected in lightening speed (creating a flip-book effect) to generate movement and a sense of the disjointed flow of time. The existing space comes alive in completely unforeseen new ways. 
Riparius (belonging to the river) explores ideas of architecture - projected images as environments for the dance; structures are built, dancers inhabit them and as quickly as they appear, they transform.