Rising To Success!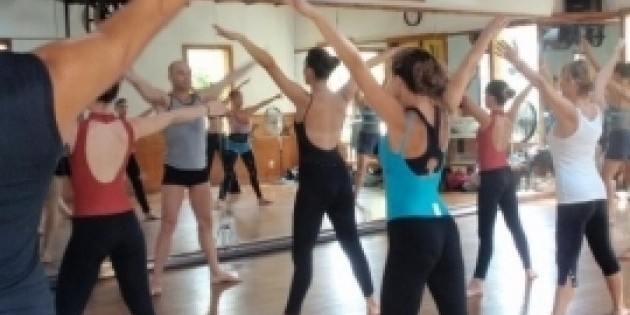 Key West Modern Dance
Together we are rising

to success!


Dear Friend,
Another season has begun and another summer approaching.
Many exciting things are unfolding before us, but before I tell you all about it, I just want to take a minute to say THANK YOU!
Last year's production of Key West Modern Dance was a great success!
We were able to offer over fifteen intensive professional dance classes taught by premier faculty from some of the major dance companies in America. We also provided scholarships and discounts to international schools and community members, including free passes to local visual artists. Additionally, in collaboration with local businesses, we also provided an insightful dance-documentary festival.
With your help, we inspired young artists from our local community in the Keys, to students in Florida, across the country and as far as Italy.
As we move forward in planning our new exciting edition of Key West Modern Dance 2013, we are lining up a 'top-notch' faculty from three of the masters of American Modern Dance, including Martha Graham, Merce Cunningham and Alvin Ailey! We are also continuing our outreach commitment to collaborate with local artistic venues in an effort to inspire and educate a new generation of artists.
Your generous support will continue to 'merge ideas' and 'develop art'.
Please click here to make your tax deductible donation!
As always, your donation goes along way!
Sincerely,
Maurizio Nardi
Principal, Merging Ideas Developing Arts Corp and Artistic Director of Key West Modern Dance.


DONATE NOW

Key West Modern Dance is a production of MIDA.
Together we "Merge Ideas" and "Develop Art"
Maurizio Nardi, President & Artistic Director
www.KeyWestModernDance.com