"Running out of Thread" by Constance Slaughter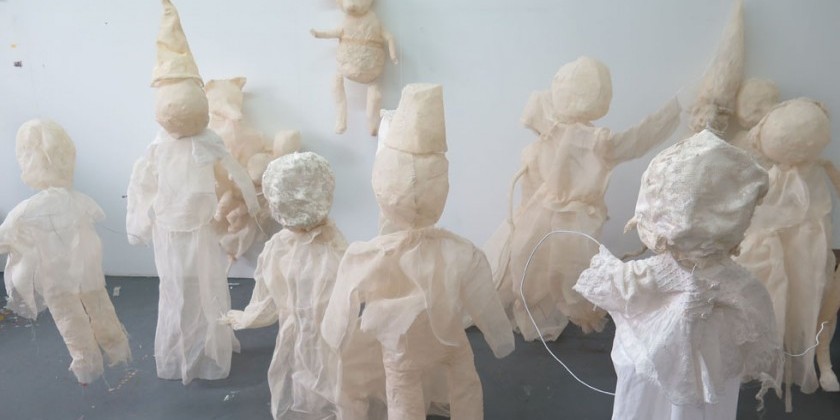 Company:
Constance Slaughter
Running out of Thread

On view: Wed., July 1 to Sat., July 11
Opening reception: Wed., July 1, 6-8pm
Performances: Sat., July 11, 6:30pm and 7:30pm
 

Constance Slaughter's hanging sculptures, constructed with wire and sewn out of semi-transparent fabric fill the gallery space with an uncanny mixture of delight and fear. These light, child-toy-animal figures are fragile characters that could fade away if one stopped looking at them. They seemingly and precariously swirl and sway of their own persuasion. They are the characters of our half remembered games, songs and stories. This installation eerily references the frailty of our memory and mind.

For this exhibition choreographer and artist Felix Aarts creates a dance performance, Shadows on the Mind, performed by dancer Sarah Robak, to a score extracted from Mozart's first opera, Bastien und Bastienne.

Constance holds an MFA from Pratt (New York) and a BFA from Central St Martin's (London). She has shown her work in Europe, including at the Royal Academy Summer Exhibition last year, and in the US. This will be her first solo show in New York City.

For more info, contact Hanne Tierney at hanne@fivemyles.org or at 718-783-4438

Website: www.fivemyles.org