SAN FRANCISCO: The Art of Abstract Storytelling with Kim Epifano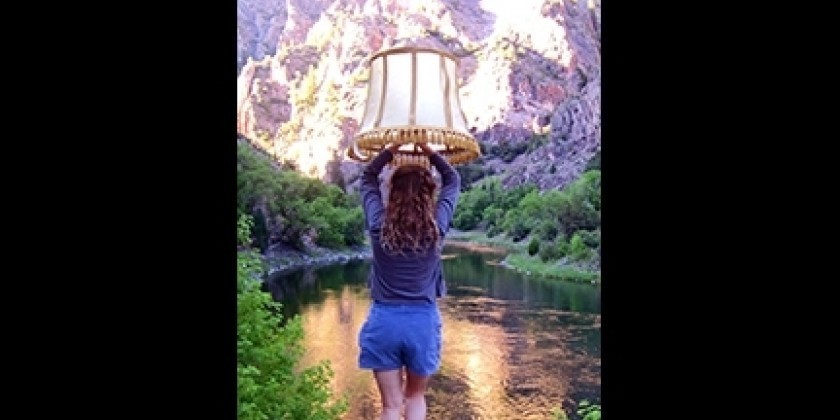 Company:
ODC: The Center For Dance In The West
THE ART OF ABSTRACT STORYTELLING
Led by Kim Epifano known for her Live Score Workshops - essence/ physical action/ sonic/ word/ play

January 8, 9 & 10, 2014
12:30-4:00pm
$90 for full 3-day workshop; $35 for daily drop-in
Pre-register for full workshop - online or call 415-863-9830 x100!

Join master teacher Kim Epifano for an improvisational exploration which incorporates physicality-sourcing distillation, imagery, essence, guts, partnering, vocalization and theater. Finding the essence of working in a live score with others or in a solo. Revealing worlds you did not know you had. Tune yourself to the integrity of group action. Always a juicy warm up with breath, sound and the giving and taking of weight! Bring Knee pads if you have them and a notebook. Interdisciplinary artists welcome!

Artistic Director Kim Epifano founded Epiphany Productions in 1997 to aid her work in sonic dance theater, a genre-bending blend of dance, theater, and vocalization. Epiphany Productions' programs include an annual Home Season, San Francisco Trolley Dances now in it's 11th year, in May Baile en la Calle/The Mural Dances. Known for her stage and site specific work, classes, workshops, residencies, and commissioned work all over the world. Kim is trained in everything from Ballet to Capoeira and is a master at guiding improvisation and honest performance. She has taught at UC Berkeley, UC Davis, UCLA, UC San Diego, USF and more. She recently was awarded a Paul Dresher Arc Residency, Sandbox Series at ODC and has won and been nominated for many Isadora Duncan Dance awards. She recently directed and choreographed Botany's Breath inside and outside The Conservatory of Flowers in Golden Gate Park with live music and dance and video to rave reviews. For 9 years she was a main Performer and Collaborator with Contraband directed by Sara Shelton Mann. Kim received her MFA in Choreography from UC Davis. For more info visit www.epiphanydance.org.
Photo by Richard Kittle