SARATOGA SPRINGS, NY: Sign up and Dance with Doug Varone and Dancers | Summer Workshop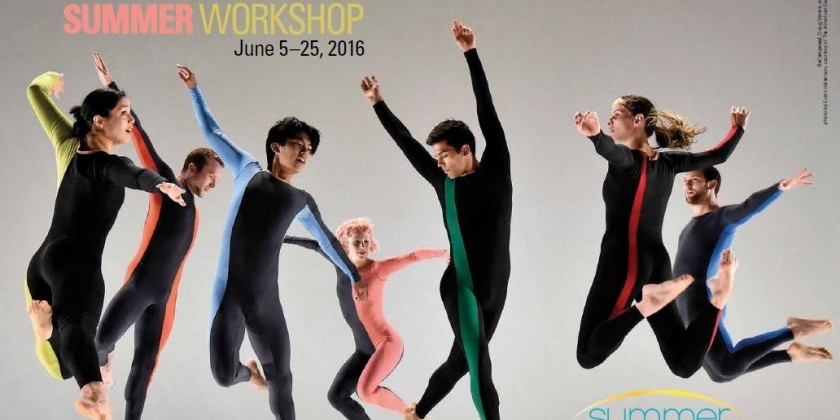 Company:
Doug Varone and dancers
This June we take up residence at Skidmore College.  Our three-week, immersive workshop offers pre-professional and professional dancers:
Daily classes with Doug and the Company: Pilates, Modern Technique, Phrasework, Ballet, Improvisation, Repertory, Choreography and other special electives.
Supplemental activities to include lecture demonstrations, repertory showings, social outings, a final student showcase and a performance by the Company at the Saratoga Performing Arts Center.
Undergraduate credit, campus room and board and partial scholarships available.
Guest Faculty:  Natalie Desch, Adrianne Fang.

June 5-25
Skidmore College, Saratoga Springs, NY

I've always seen this intensive as a way of channeling the philosophy of the dances we create into a shared experience. Our work is threaded together by a sense of humanity that embraces the individual as part of the larger community. So for three weeks, we'll live together, work together, create together and grow together. The Company builds a safe haven that allows you to challenge yourself in both mind and body and explore the individual qualities that we each possess as artists in a thinking world.

I am confident that the unique structure and personal teaching approach of the Company will leave you with new ideas, answers and questions about why we all do what we do: this dance thing. I hope you will join us as we return to Saratoga Springs on the beautiful campus of Skidmore College.
 
- Doug Varone
 
[Photo:  ReComposed, Doug Varone and Dancers.  (c) Grant Halverson, courtesy of The American Dance Festival]