SITI COMPANY ANNOUNCES MICHELLE PRESTON AS EXECUTIVE DIRECTOR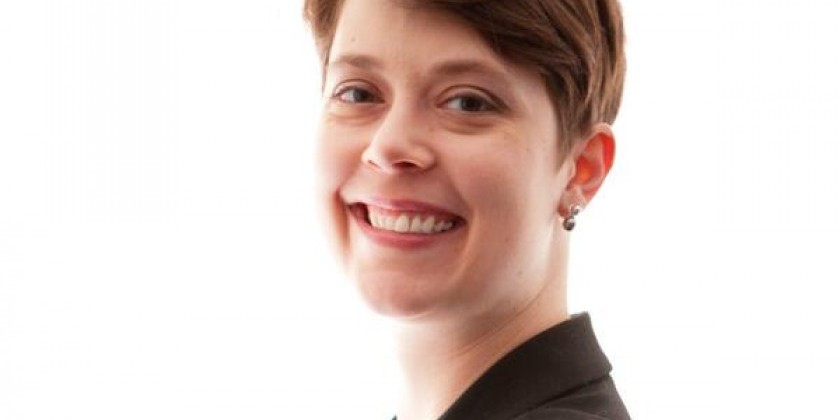 Company:
Blake Zidell & Associates
SITI COMPANY ANNOUNCES MICHELLE PRESTON AS EXECUTIVE DIRECTOR
SITI Company's Board of Directors along with Co-Artistic Directors Anne Bogart, Ellen Lauren and Leon Ingulsrud have named Michelle Preston as its new Executive Director. Preston joined SITI in July of 2012 as Deputy Director, where she oversaw fundraising, external communications, strategic plan implementation, and board development and has served as Interim Executive Director since January of 2014. Preston succeeds Megan Wanlass who served the Company for 19 years.
Co-Artistic Director Bogart said, "After a thorough nationwide search, interviews with a number of excellent candidates and in-depth discussions within the Company, it became apparent that Michelle was the best candidate to help steer SITI into the future. She has demonstrated a visible commitment to the advancement of the performing arts, both dance and theater. Her sense of adventure, her belief in our values and work, and her innovative and enterprising thinking are simpatico with the ethos of SITI. We greatly look forward to working with Michelle as we move into our third decade."
Board Chair, Ruth Nightengale, adds: "We are so pleased that Michelle rose to the top of the pool of talented, experienced candidates we interviewed. Her knowledge of the current initiatives within the New York, national and international fundraising communities puts SITI in a great position for success.  Further, Michelle's intimate understanding of the company, its mission and its work, creates an immediate and wonderful rapport with the artistic leadership, the ensemble and the Board."
Michelle Preston said, "SITI Company is an inspiring ensemble of artists who, in working together for over 20 years, have developed an impressive canon of work in addition to a world-renowned actor training program. I am honored to be asked to continue my work with them in this capacity and look forward to partnering with the Company, board and staff to chart a course for the future."
Founded in 1992, SITI Company has sought to redefine contemporary theater in the United States through an innovative approach to collaboration, cultural exchange, and actor training. With the idea of the ensemble as its guiding principle, SITI has served as a creative home for a core group of artists: ten actors, four designers, the director Anne Bogart, and a stunning list of international collaborators. Working together, SITI has not only reimagined what is possible both on and off the stage, but, more broadly, what it means to be a global artist in the new millennium.
Michelle Preston holds an M.F.A. in performing arts management from Brooklyn College and a B.F.A. in dance performance from Northern Illinois University. She began her career in arts administration at the Columbus Symphony Orchestra before coming to New York where she worked as a fundraiser for modern dance companies such as Urban Bush Women and the Bill T. Jones/Arnie Zane Dance Company. Prior to coming to SITI, she spent nearly three years as the Manager of Planning & Projects for the School of American Ballet where she worked to implement recommendations from their strategic planning initiative. She has served on the board of Immediate Medium since 2009, was a participant in the 2011 Arts Leadership Institute hosted by the Arts and Business Council of New York, and has frequently served as a panelist for the Brooklyn Arts Council regrant program. She is an active member of the Brooklyn College Arts Management alumni group, the New York chapter of Women in Development, and the Emerging Leaders of New York Arts -– a program of the Arts and Business Council of New York.
About SITI Company
SITI Company is an ensemble theater company based in New York that tours extensively throughout the United States and internationally. SITI is dedicated to the creation of new work, the training of theater artists, and to international collaboration. Founded in 1992 by Anne Bogart and Tadashi Suzuki, SITI seeks to redefine and revitalize contemporary theater in the United States through an emphasis on international cultural exchange and collaboration.
SITI provides a rich context where the interaction of art, artists, audiences and ideas inspire the possibility for change, optimism and hope. The company believes that through the practice of collaboration, a group of artists working together over time can have a significant impact upon both contemporary theater and the world at large.
Through the Company's performances, educational programs and collaborations with other artists and thinkers, SITI continues to challenge the status quo, to train to achieve artistic excellence in every aspect of our work, and to offer new ways of seeing and of being as both artists and as global citizens.
SITI has traveled to 22 countries on five continents and created more than 35 new productions including such iconic works as Under Construction (2009), The Medium (1994), Death and the Ploughman (2004), bobrauschenbergamerica (2001), War of the Worlds—The Radio Play (1999), Hotel Cassiopeia (2006), and a triptych of solo pieces inspired by great artists: Bob (1998), Room (2000), and Score (2002) as well as a collaborations with the Martha Graham Dance Company, American Document (2010) and the Bill T. Jones/Arnie Zane Dance Company, A Rite (2013).
In September SITI Company will return to the Getty Villa to perform Persians, the dramatic story of war, victory, and loss experienced by the Persian court. Directed by the company's co-artistic director Anne Bogart, the play features a new translation by Aaron Poochigian and sound design by Tony Award winner Darron L. West. Over the past five years, SITI Company has been in residence at the Getty Villa delighting and challenging audiences with re-visions of Antigone, Trojan Women and readings of The Bacchae and Ion.
Among the countless accolades SITI as a whole, as well as its members individually, have garnered are: seven OBIE awards; two Guggenheim Fellowships, Doris Duke Artist Award, USA Artists Rockefeller Fellowship; American Theatre Wing's Henry Hewes design award, Best Foreign Production at the Dublin Festival, and several Drama Desk Award nominations, among others.
For more information, please contact Blake Zidell or John Wyszniewki at
Blake Zidell & Associates, 718.643.9052, blake@blakezidell.com or john@blakezidell.com.