SOAK splashes off today!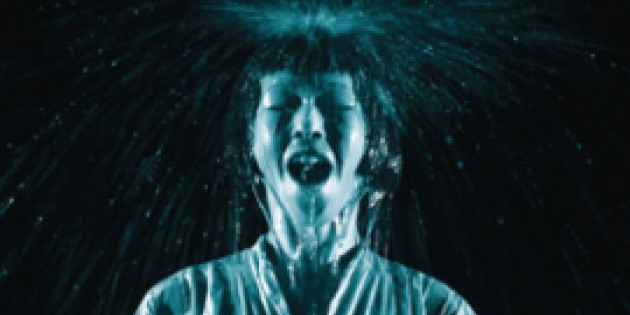 By LEIMAY Ludus Training Lab
SOAK Week #1: butoh and voice Moeno Wakamatsu // Sabrina Lastman // Yuko Kaseki
Dear
Friend
It is our great pleasure to announce the start of SOAK. Our ecosystem of dancers, actors, performance and theater artists will inhabit CAVE for the next month in a flood of cutting-edge performance work. We invite you to join us on this month-long voyage through our torrential line-up!
SOAK started today with a LEIMAY Ludus Training Lab with butoh dancer Moeno Wakamatsu. It continues through the weekend and is followed by more classes and a deluge of performances. This month we will include weekly updates for SOAK, here is our upcoming week:
---
Saturday 25th and Sunday 26th | LEIMAY Ludus Training Lab with butoh dancer Moeno Wakamatsu
In dance, the true-self manifests itself concretely through our body as presence, physicality, movement. In order to approach the expression the true-self, we prepare our status of mind and body to be ready to perceive the world directly. This LEIMAY Ludus Training Lab will focus on: Physical training for awareness, strength, flexibility, body mechanism, sensitivity, concentration. Embodying difference of texture, weight, transparency, element, color, lightness/darkness, temperature in the body and in the space. Active listening: distinguishing the density, current, pulse, vibration of time and space. Not to move, but to be moved. To know the direction of the desire of dance. Shift of boundary: Placing ourselves outside in the space. Placing our desire in the space.
Saturday / Sunday // 25th and 26th
@ CAVE home of LEIMAY | 58 Grand Street
---
Tuesday 28th, Wednesday 29th, Thursday 30th | LEIMAY Ludus Training Lab with voice performer Sabrina Lastman
This LEIMAY Ludus Training Lab is open to performing artists, and all people interested in voice. It explores connecting with the voice from the world of sound. A research of possibilities that come through the exploration of different sources, working from awareness through movement, to techniques that come from the classical, jazz and contemporary music,to the world of experimental theater.
Sessions will star by working in awareness through movement to get in contact with the events happening in the body while breathing and making sound, using the principles of the Feldenkrais Method. A body with no muscle tension can allow vibrations to travel with no constrains, allowing the voice to fully emerge. We practice vocal techniques coming from different sources (classical, jazz & contemporary music),and exercises stimulating the intuitive, emotional and conceptual aspects of the voice-self. Focus will be placed on individual as well as collective voice improvisation. This process give the time for experimentation in order to discover the flexibility and capabilities of the voice as a sound source. Written and audio material will be distributed during the sessions.
Tuesday / Wednesday / Thursday // 28th, 29th, 30th
@ CAVE home of LEIMAY | 58 Grand Street
---
Friday 31st | butoh performance by Berlin-based Yuko Kaseki: Unspelled
Unspelled is a solo dance performance that confronts the body landscape before its configurations of language or orientation. Deconstruction and regeneration of being. The territory of emotion, sexuality and geometrical weight. Chorea oscillates between death and birth, rhythmically piling up the dust of memories. Cut out moments of silence.
@ CAVE home of LEIMAY | 58 Grand Street
---
Saturday 1st | butoh performance by France-based Moeno Wakamatsu: Study of a Weak Body
Through a weakened body diminished to a simple will, Moeno Wakamatsu attempts to observe if living matter can come close to manifesting the desires of time and space.
@ CAVE home of LEIMAY | 58 Grand Street
---
Find our SOAK artists on conectom!

conectom is an artist/audience network and online publication mapping out the evolving field of time based art and its enthusiasts.