SOLSTICE STEPS/Dances For A Variable Population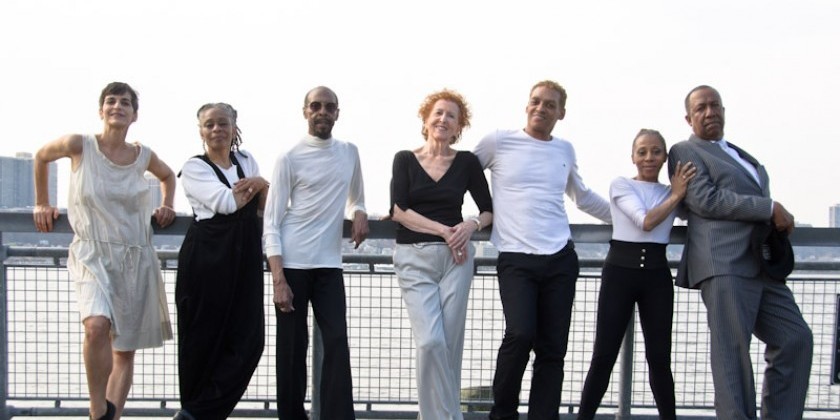 Company:
Naomi Goldberg Haas/Dances For A Variable Population
DANCES FOR A VARIABLE POPULATION CELEBRATES THE SUMMER SOLSTICE WITH A MULTI-GENERATIONAL EVENING OF DANCE
A Cast of 50 Dancers, Aged 25-85, to Gather at West Harlem Piers Park to Present a World Premiere by Six Notable Choreographers
 Using the power of dance to create community, Dances For a Variable Population (DVP), will present three performances of Solstice Steps on the days surrounding the 2014 summer solstice. Set on a cast of 50 dancers, spanning ages 25-85, the performance highlights DVP's mission to promote strong and creative movement among adults of all ages and abilities. Solstice Steps will take place at West Harlem Piers Park as part of Riverside Park's Summer on the Hudson series Harlem Dances. This DVP world premiere features choreography by DVP's Founder and Artistic Director Naomi Goldberg Haas, as well as invited guests TONY-award winning choreographer George Faison and dance makers Sandra Genter, Walter Rutledge, Robin Williams and Dyane Harvey. 
"Solstice is the longest day of the year—an opportunity to take in the past, sit with our thoughts and celebrate. It is a pause before embarking on the second half of the year and is semi-sweet," explains Naomi Goldberg Haas. "Solstice Steps directly reflects the elements of this season—a look back in time and a celebration of age and evolution."
West Harlem Piers Park audiences will have the privilege of spotting notable guest artists—Dudley Williams, 76, who danced with the Alvin Ailey American Dance Theater for four decades, and Loretta Abbott, a founding member of the Ailey Company and an accomplished Broadway performer.