STooPS is Raising Funds to UNITE the Bed-Stuy Community‏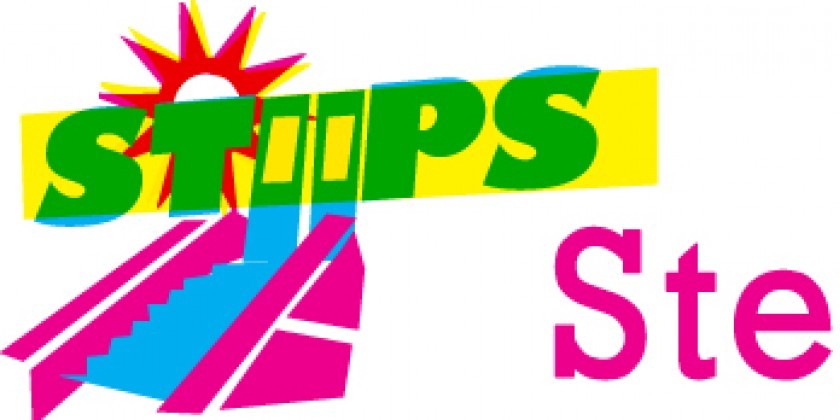 Company:
STooPS
There are many ways to STEP UP & STEP OUT to make STooPS 2014 an even greater success!
#STooPS2014 | June 14, 2014
@ The Freebrook Mansion at 375 Stuyvesant Ave. AND Bed-Stuy STooPS
DONATE ONLINE & GET AWESOME PERKS 
CHECK OUT our INDIEGOGO for more information on how YOU can join our generous STooPS Supporters and receive AMAZING PERKS such as an exclusive STooPS T-shirt, a manicure and pedicure from Hibiscus Day Spa, and a one year MoCADA membership.

And THIS YEAR all donations are TAX-DEDUCTIBLE thanks to our fiscal sponsor LAVA.
 
BECOME A SPONSOR & SHARE YOUR BUSINESS WITH THE STooPS AUDIENCE
We are looking for businesses to donate funds, merchandise, and/or goods needed to make this event a success. STooPS Sponsors are not only listed on our website, but also have the opportunity to be recognized on postcards and other marketing materials, to speak on behalf of your business during the STooPS 2014 culminating performance, to be featured in an online interview on our website and social media profiles, and so much more!

Last year we had over 200 attendees, and our promotions reached over 10,000 people through social media, press, and our e-newsletter. Our social media engagement grew exponentially in the month prior to STooPS 2013, and the best is yet to come.
STooPS Sponsors are placing their business in front of every member of this STooPS audience while supporting arts and community in BedStuy.
 
Click HERE for more information and CONTACT US if you or a business you know is interested in sponsoring STooPS 2014.  

All donations are TAX-DEDUCTIBLE thanks to our fiscal sponsor LAVA.
 
SHARE YOUR TIME & JOIN THE VOLUNTEER TEAM
The STooPS Staff is an excellent team, but we can always use more hands. From passing out postcards and flyers in the Bed-Stuy community to supporting the artists that share their work in STooPS 2014, there is always plenty to do.
 
CONTACT US for more information on volunteering for STooPS 2014.
 
About STooPS
STooPS is a community-building event that uses the arts to bring people outside and promotes social interaction among artists, homeowners, residents, and businesses of Bed-Stuy. Bed-Stuy homeowners collaborate with local artists to host mini performances and art showcases on their stoops, yards, or sidewalks. At the same time, various local businesses and organizations will bring folks together at the event's main space, the Freebrook Mansion at 375 Stuyvesant Avenue. STooPS culminates with performances by several renowned Brooklyn based artists.

Recent changes in demographics and economics have evolved the fabric of Bed-Stuy. STooPS builds on the unmistakable Bed-Stuy identity and bridges the gap between Bed-Stuy "then" and "now." It is a tangible way to unite artists, new residents, businesses, and those deeply invested in the neighborhood such as homeowners and community organizations. STooPS supports members of the neighborhood in discovering and sharing the multitude of resources that exist within Bed-Stuy.

In 2013, STooPS attracted 200 SightSeers (ticket buyers) along with countless passersby of all ages. The event was featured in the BedStuy Patch, Brokelyn, A.R.T.S.Y. Magazine, and covered by News12 Brooklyn. The STooPS team is ecstatic about engaging the Bed-Stuy community for another year. 

STooPS is just one way to engage, support, and develop Bed-Stuy, and as STooPS expands, the entire Brooklyn community grows stronger.