SYREN Modern Dance presents "Sip and Move"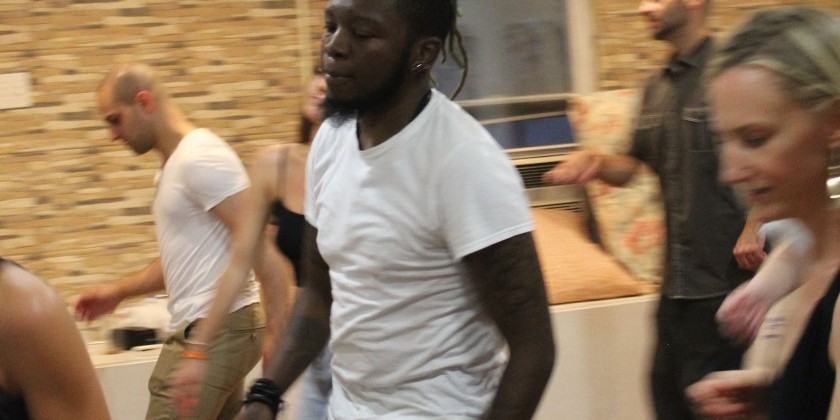 Company:
SYREN Modern Dance
SYREN teams up with Kadeem One and Anginese Phillips to offer a movement experience for adults. No previous dance experience required!
Treat yourself to gentle movement based wellness activities with a focus on community and care for self, as well as each other. Snacks and wine included!
This evening will include movement therapy exercises led by Anginese, aromatherapy/meditation/energy healing led by Kadeem, as well as a community dance time led by the Directors of SYREN; Lynn and Kate.
Anginese Phillips is a licensed creative arts therapist and board-certified dance/movement therapist with the American Dance Therapy Association. As the co-director of Full Force Wellness Repertory and founder of Creative Clarity, Anginese has helped thousands navigate through professional and personal life-changing transitions.
Her work has been mainly with adults including those from Good Shepherd Services, Service Program for Older People, and Girl Be Heard. Anginese's clinical experience, as well as her theoretical framework in using dance/movement therapy, has become the catalyst for co-creating Full Force workshops which support each individual in learning more about their mental, physical, and emotional needs. With Creative Clarity, Anginese has developed and implemented clinical creative arts programming for adults, older adults and their caregivers across various facilities in NYC.
Kadeem One is a meditation teacher, holistic wellness coach, energy healing practitioner, aromatherapist, hypnotherapist and inspirational speaker. He uses his gifts, skills and abilities to work with a variety of physical, mental, emotional and spiritual issues. He has worked with varying populations at Google, Yahoo, Verizon, Bloomberg, Audible, Mt. Sinai Hospital, New York University, St. Francis College, Brooklyn Friends School, Gibney Dance, Bailey's Café, The Actors Fund Arts Center, The World Policy Institute and others. His expertise has been featured in Martha Stewart Living, The Huffington Post, Dance Magazine, Medium, Heathline and Authority Magazine.