Sachiyo Ito and Company presents 15th Anniversary Salon Series Concert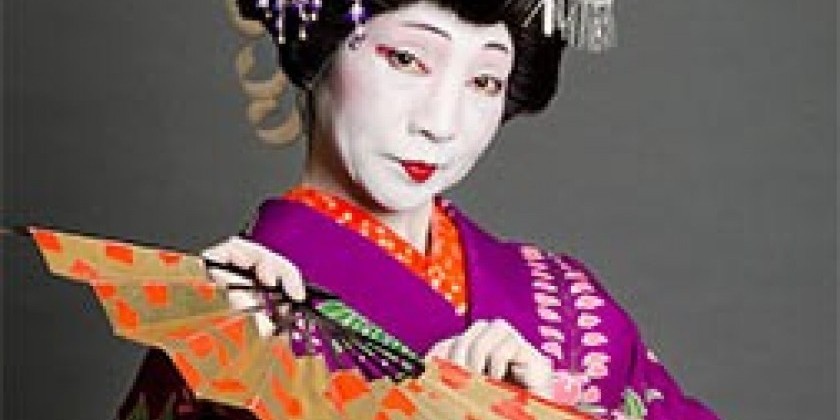 October 19-20, 2013
15th Anniversary Salon Series Concert: From Ancient to Contemporary
Benefit Performance Celebrating the 15th Anniversary of the Salon Series
Saturday October 19, 2013 VIP Reception at 6pm; Performance at 7pm; Desert & Tea at 8pm
General Performances Sunday, October 20, 2013, at 3pm and 7pm
Sachiyo Ito and Company presents the 15th Anniversary Concert of the Salon Series with Japanese dance from ancient to contemporary times with Gagaku, Kabuki dance, and experimental work with poetry /improvisation.
Venue: Tenri Cultural Institute 43A West 13th Street NYC
Benefit Ticket on 10/19: 5 (0 is tax deductible donation) All the proceeds of the benefit will go to support the work of Sachiyo Ito & Company, a not-for-profit organization under 501(c)-3 RSVP at
Sachiyoito@verizon.net
/212-627-0265
General Ticket on 10/20: 5 Box Office for:
Smarttix.com/
212-868-4444
Guest Artists: Tenri Gagaku Society of New York, Beth Griffith, Constance Cooper, Tomoko Sugawara, John Stevenson, and Yoshi Amao,
Dancejapan: Sachiyo Ito, Kurumi Aoki, Seiko Carter, Keiko Ikehata, Yuu Fujita, Mira Gupta,Kyoka Hinoshita, Saori Kanayama, Mihane Sahara, Akiko Tokuoka
This performance is supported by Consulate General of Japan in New York.
The Benefit is sponsored by Stephen Globus.
The Salon Series is an ongoing program of combined performances, demonstrations, and lectures. It focuses on the vibrant performing arts of Japan. Held 3 times a year, this unique mixture of education and entertainment has inspired NY audiences; over 3,000 people have viewed these artistic and intellectually stimulating events.
The Program Synopsis:
The program will encompass the performing arts of Japan from ancient to contemporary.
The opening music, Gagaku, the ancient Japanese court music will be performed by Tenri Gagaku Society of New York. Most repertory of Gagaku was originally transmitted from China and Korea, and some include even those from mainland Asia dating back to the 6th century. The opening piece will be Etenraku, the most representative and celebratory music in the Gagaku Repertory. Accompanied by Etenraku, Etenraku Imayo will be sung while a dance, Miwayama will be performed as a purification rite in the ancient time.
Next work is based on the most influential literary work of medieval Japan, The Heike Monogatari (The Story of the Heike Clan), which spurred numerous Noh and Kabuki dramas and dances, as well as poetry, and painting since then. The literature had a major impact on the aesthetics of Japanese performing arts since then, by infusing a sense of impermanence with the teaching of Buddhism. The dance is titled Gion Shoja, and is an expanded piece from the one created in 2011. Then the program will travel to Edo Era, 17th to the 19th century, and take place in Edo (Tokyo), where the feudal government was founded. The piece is from the Kabuki dance repertory, titled Sakura-gari (Cherry Blossom Viewing), depicting the commoners in Edo enjoying the flower-viewing. It is performed by 4 members of the company. The next classic work is a Jiuta-mai, entitled, Ama (The Fisher Woman). The dance is based on a Noh play, Ama. It depicts love of a mother for her son and her sacrifice for him. Jiuta-mai is a genre of Japanese classical dance that originated in the 19th century, and has gained a strong recognition in recent years.
Next, choreographed to Yamatogaku music, Soshun, as another example of Sosaku Buyo will premiere. Yamatogaku is a new school of classical music that was founded in 1933, while dance choreography using classical techniques is so called "Sosaku Buyo" (Creative Dance), which is increasingly popular in the Japanese classical dance circle. Soshun, means early spring, and indicates not only the season that sets the dance scene but also of the age of the main characters, the young ladies who are about to enter adolescence. The dance will be performed by 7 dancers. The final presentation is a contemporary and an experimental work, reflecting the mutual influence of Japanese and western art on each other. It will be an improvisational work for non-Japanese musical instruments such as a piano and harp, dance, poetry, recitation, and singing.