San Francisco: 2014 Opening Night Gala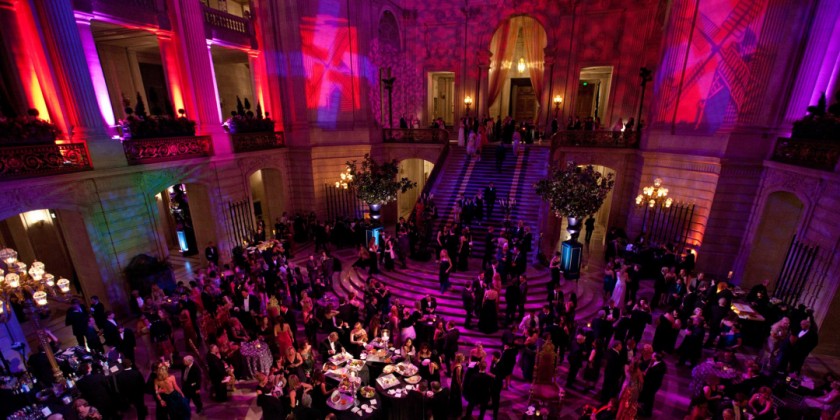 Company:
San Francisco Ballet
2014 Opening Night Gala
San Francisco Ballet Opening Night Gala
 
PHENOMENAL
 
Date: Wednesday, January 22, 2014
Venue: San Francisco City Hall and War Memorial Opera House
Schedule of Events:
5pm: Cocktail Reception and Dinner @ City Hall
7pm: Prosecco Promenade featuring complimentary Prosecco for all performance ticket holders @ War Memorial Opera House Lobby
8pm: Gala Performance @ War Memorial Opera House
10pm: After Party @ City Hall
Attire: Black Tie
On Wednesday, January 22, 2014 please join us for PHENOMENAL, San Francisco Ballet's 2014 Opening Night Gala. This lavish event will celebrate the opening of our 81st Repertory Season, and includes a dinner hosted by the San Francisco Ballet Auxiliary, followed by a spectacular gala performance. We are thrilled to have Tanya Marietta Powell as this year's Gala Chair and Richard C. Barker as our Honorary Chair.
What better word than "phenomenal" to describe SF Ballet's Opening Night Gala celebration, the Company's colorful history, and its future as a leader in the international dance community! PHENOMENAL will take guests on an unforgettable journey, beginning with an elegant cocktail reception and exquisite dinner at San Francisco's City Hall. The evening continues with a sensational, one-night-only gala performance by SF Ballet at the War Memorial Opera House. Afterward, guests return to City Hall for an After Party with live music, dancing, sweets, savories, and libations.
Your support of this event will benefit a wide range of SF Ballet artistic initiatives, including an ambitious series of new works, financial aid and scholarships for students attending the SF Ballet School, as well as community education programming that benefits thousands of families and seniors through the SF Ballet Center for Dance Education. We hope you will join us in January for PHENOMENAL, a very special evening to celebrate and support San Francisco Ballet.
Ticket Options
Full evening Opening Night Gala tickets start at $1,250. To purchase, complete the RSVP form.
Performance & After Party Package $150. Call 415.865.2000 or complete the RSVP form to order.
Special After Party group rates available, call 415.865.2000 for more information.
After Party only, $125 ($100 for Subscribers)
Performance-only tickets start at $50