Save the Date: CCCADI will break ground September 16 for new cultural center in East Harlem‏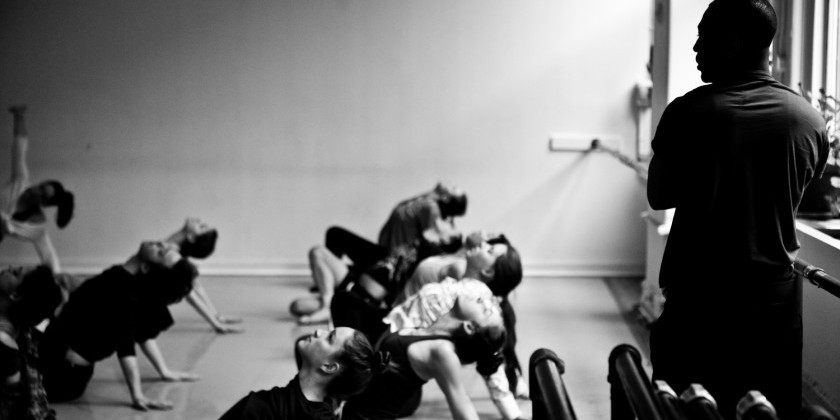 Company:
Caribbean Cultural Center African Diaspora Institute
SAVE THE DATE!
Caribbean Cultural Center African Diaspora Institute will Break Ground September 16 for its new Cultural Center in Romanesque Revival-Stye Firehouse at 120 E. 125th Street. Elected officials will celebrate Anchor Institution for East Harlem.

DETAILS:
Caribbean Cultural Center African Diaspora Institute (CCCADI), the nation's foremost Afro-Caribbean cultural center, will break ground September 16 at 10:00 AM at the former firehouse at 120 E. 125th Street which it is renovating into a cultural center for East Harlem. The landmark Romanesque Revival-style firehouse, designed by Napoleon LeBrun & Sons and completed in 1889, will be fitted with gallery and community performance spaces and activities there will include cultural workshops and educational programming. It will be an anchor institution for the neighborhood and replaces a "dead zone" left when the firehouse was closed in 2003. It is projected to open to the public in September, 2015.

In 2008, the efforts of current City Council Speaker Melissa Mark-Viverito assured that five firehouses, decommissioned in 2003 cutbacks, would be taken off the auction block by the Bloomberg administration and turned into cultural facilities. CCCADI was selected as the developer of the firehouse at 120 E. 125th Street. The location of the building, between Park and Lexington Avenues, places CCCADI strategically amidst the community it serves, connecting the African and African American communities of West and Central Harlem with the Latino populations historically residing east of Fifth Avenue. It also extends eastward the rich cultural throughway of 125th Street, which has multiple cultural institutions on its West Side but presently none on its East Side. The Center will be easily accessible to the City at large, with two subway stops and the Metro North station at 125th Street located conveniently nearby.

CCCADI (www.cccadi.org), founded by Marta Moreno Vega in 1976, is a nonprofit organization dedicated to honoring and documenting the cultures of Africa in the New World and to connecting Diaspora communities to their root cultures. A major theme of the institution's activities is how migrant and immigrant communities develop a sense of home. Offerings include exhibitions, public programs, research and advocacy, Arts in Education programs, professional development workshops, youth internships, leadership development, professional training and international programs. CCCADI was located for 25 years in a brownstone on West 58th Street, which it sold last year. It moved temporarily to offices at Park Ave. and 125th Street while preparing its new home, which, timetable permitting, will open on the institution's 40th anniversary.

Activities at the new Center will include visual art exhibits, workshops in dance and poetry, school programs with artists, workshops on Yoruba culture/religion, public discussions on the history and future of East Harlem, and administration of CCCADI's after school programs and its activities in partnership with other institutions, including its annual concert with Lincoln Center Out of Doors.

The organization's prime mover--its founder and president, Dr. Marta Moreno Vega--was director of El Museo del Barrio from 1969 to 1974 and helped found the Association of Hispanic Arts and Network of Centers of Color, among others. She is a leading researcher on Yoruba culture and religion. She graduated from NYU and holds a doctorate from Temple University.  She has been a professor at San Juan's Center for Advanced Studies of Puerto Rico and the Caribbean and an adjunct professor at Hunter. She is presently an adjunct professor at the Arts and Public Policy Department at NYU.

The speakers list for the groundbreaking on September 16 is in formation as of this writing, and will include Assemblyman Robert Rodriguez, City Council Speaker Melissa Mark-Viverito, NYC Department of Cultural Affairs Commissioner Tom Finkelpearl and NY State Senator Bill Perkins.

Accompanying the ceremony will be a demonstration of the accomplishments of CCCADI's Youth Leadership Apps Academy, including its ongoing programs in Augmented Reality and Apps development. CCCADI's technical consultants Bruce Lincoln and Clayton Banks will demonstrate an app for the smartphone that will promote the organization's programs and offer a virtual walking tour developed to document and preserve the cultural history of East Harlem.

The firehouse has four stories, including its basement. The first two floors will contain multi-use spaces that will double as exhibition and conference spaces. In these, programs will be held on music, literature, dance, film and the sacred religions of the African Diaspora. One floor will have a small performance area with 60-75 seats. The top floor will be reserved for administration, with offices and meeting rooms. Marta Moreno Vega emphasizes, "It will not be a museum but a holistic, interactive community space, where people can experience the diversity of talents and the cultural rhythms of the various communities of East Harlem and the globe." Admission to events at the center will be by donation. Public programs and special events will have a sliding scale to ensure they will be accessible to the entire community and especially young people.

The City convened a task force in 2007 to determine how the narrow, four story, red-brick and stone building could be repurposed. Two City agencies solicited requests for proposals from nonprofit community organizations and CCCADI's was selected in 2008. The organization thereupon sold its townhouse at 408 West 58th Street and went on the fundraising trail. Through its Capital Campaign, CCCADI has so far raised $7.5 million in grants from city and state funds, foundation grants and private donations to renovate the firehouse.

A remarkable cohort of elected officials and neighborhood supporters have aligned behind this project, for both fundraising and obtaining community and zoning approval. Government funding for the project has been stewarded to the project via elected officials including former Assemblyman Adam Clayton Powell, Jr., Assemblyman Robert Rodriguez, City Council Speaker Melissa Mark-Viverito, Manhattan Borough President Gale Brewer, City Councilmember Maria del Carmen Arroyo, Comptroller Scott Stringer and Senators Bill Perkins and Kevin S. Parker. Other significant sources of funding were NYC Economic Development Corporation, NYC Department of Cultural Affairs, NY Community Trust, American Express/National Trust for Historic Preservation/Partners in Preservation Program, Harlem Community Development Corporation, The Ford Foundation and Upper Manhattan Empowerment. Other donors include Partners in Preservation/American Express Initiative and the New York Community Trust.

"We are so grateful for all the elected officials, government agencies, local nonprofits and businesses that helped to bring this project to life," remarked Dr. Marta Moreno Vega.  "Moving into this permanent space in such as highly trafficked area will create cultural tourism opportunities that will contribute to the growth of small businesses in the area.  There will be approximately 130 full, part-time and contracted positions for artists, educators, administrative and managerial staff.  We will celebrate diversity in the arts and bring key cultural programs that focus on Caribbean African history, providing accessible art opportunities for youth, families and residents of Harlem and all of New York City."

While its new home is in process, CCCADI is launching a diverse program of initiatives to preserve, celebrate and educate about the rich history of East Harlem:

• Mi Querido Barrio ("My Beloved Community"), a multi-year project including a visual arts exhibition, a "Story Corps"-type interviewing kiosk and a mobile app project which will document important locations in the Barrio.

• The Apps Leadership Academy, a seven-week immersive program that trains 10th and 11th grade students in digital design, coding, and entrepreneurship, supported by Harlem Community Development Corporation.

• Community Arts University Without Walls, a credit- and certificate-granting program launched in partnership with Inter American University in San Juan, Puerto Rico to educate the next generation of cultural and community advocates.

• The Cultural Equity Group (CEG), an advocacy consortium working to achieve equitable funding and recognition for organizations of color in city and state legislation.

CCCADI will also continue to plan and expand its ongoing program of cultural projects with community partners including The Apollo, Manhattan Neighborhood Network (MNN), the Dwyer Cultural Center, Aaron Davis Hall and Hostos Center for the Performing Arts, among others, while embarking on new collaborations with local organizations including Taino Towers, Los Hermanos Fraternos de Loiza, Sinergia, East Harlem Café, Casa Azul, Poets' Den, Harlem Community Development Corporation, Community Board 11, East Harlem Tourism Council and Exodus.

For more information on CCCADI and its programs, visit http://cccadi.org.


# # #

PRINT, BROADCAST AND INTERNET COVERAGE OF THE GROUNDBREAKING EVENT ON SEPTEMBER 16 ARE INVITED.

PRESS CONTACT: Jonathan Slaff, 212-924-0496, js@jsnyc.com