Scholarship Audition for Dancers of Color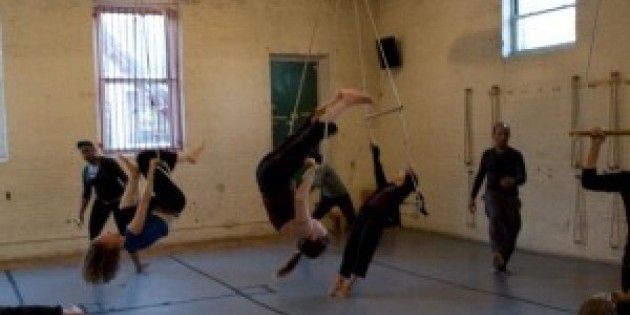 Company:
Fly-by-Night Dance Theater
Fly-by-Night Dance Theater
is a Modern Dance company that features the repertory of Artistic Director Julie Ludwick. The company and Ms. Ludwick specialize in a combination of Modern Dance and Aerial Dance.
Each year Fly-by-Night offers scholarships to dancers of color who wish to study with the company. This year's scholarship class audition will be held Saturday, January 19 from 4:30-6:30 PM.
Students chosen to receive the scholarship will be offered free attendance to a 3 class workshop series with the possibility of also receiving free attendance to a 10 class workshop series.
Please note that scholarship recipients will be expected to either arrive 15 minutes early to classes or stay 10 minutes after in order to assist with set up/clean up.
For further information or to RSVP contact Artistic Director Julie Ludwick at julie@flybynightdance.org.