Seeking 100 individuals to take part in Twyla Tharp's iconic "The One Hundreds" on 6/20 sign up starts June 1st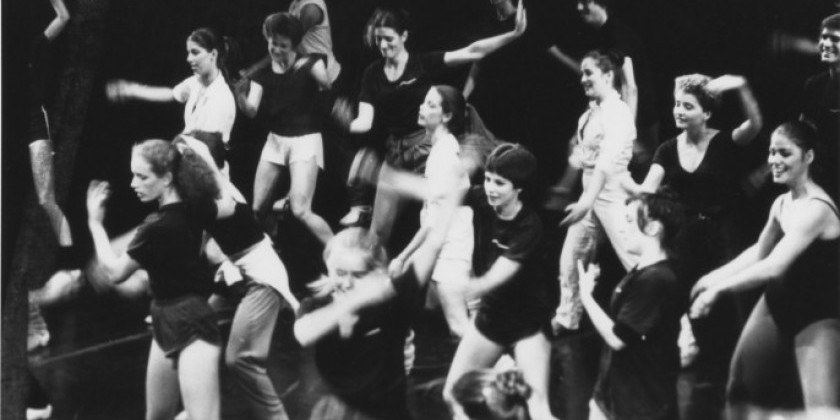 Company:
Twyla Tharp
Photo Credit: Tony Russell
Please note that we are seeking 100 individuals to take part in this performance. See information below if you're interested in this opportunity and note that no prior dance experience is required…
Saturday, June 20 at 7:00pm
Rockefeller Park
FREE. RSVPs required. RSVPs open in June.
The One Hundreds
Start date: Jun 20th, 2015
End date: Jun 20th, 2015
Start Time: 07:00 PM
End Time: 07:35 PM
By Twyla Tharp
Co-presented with The Joyce Theater
This year, Twyla Tharp's iconic The One Hundreds returns to Battery Park City. Inspired by legendary baseball player Sandy Koufax, Tharp noticed that each baseball play took approximately 11 seconds. She then began crafting her own 11-second phrases, culminating with her creation of The One Hundreds, a dance that has received critical acclaim and has become a core part of Tharp's educational and training programs.
The first part of the dance features two dancers from Tharp's ensemble performing the one hundred eleven-second phrases without music in perfect unison and outside of each others peripheral vision. Five dancers then take the stage and simultaneously perform twenty of the phrases. Finally, 100 members of the audience join in to perform one of the phrases each, completing the entire set of phrases in just 11 seconds.
As Tharp's ensemble prepares for a national tour that celebrates her five decades of making dances, the River To River performance of The One Hundreds marks one of her first appearances in New York City prior to the fall tour. The One Hundreds was presented in Lower Manhattan by LMCC in 2003.
Please note that we are seeking 100 individuals to take part in this performance. See information below if you're interested in this opportunity and note that no prior dance experience is required…
Saturday, June 20 at 7:00pm
Rockefeller Park
FREE. RSVPs required. RSVPs open in June.
SIGN UP HERE to perform in The One Hundreds