Seeking Two Dancers for Juan Michael Porter II's 'gestation; amour'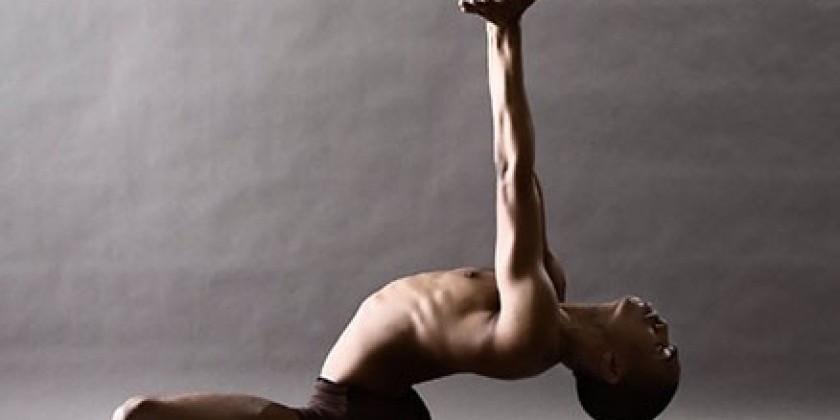 Company:
Juan Michael Porter II/The Moving Beauty Series
Pictured dancer: Vlad Kenner
Juan Michael Porter II, the Artistic Director of The Moving Beauty Series is seeking two dancers to re-stage his piece, 'gestation; amour'. This piece was created on the dancers, Michelle Brugal (Lion King; Broadway and National Tour, Aida; National Tour) and Jillian Davis (Complexions Contemporary Ballet).  Work on this piece will be conducted around the selected dancers' schedules. The piece is essentially two solos that overlap so dancers must have incredible stage presence. 

The audition for 'gestation; amour' will take place on Saturday,  November 7th, 2015 from 2:00 PM until 4:00 PM. Dancers will need a strong usage of contraction and release (Graham Technique) to perform this work. 

A two hour preparation class will be given by Yung Yung Tsaui (master teacher of Martha Graham School of Contemporary Dance, former Rehearsal Director of Cloud Gate Dance Company) from 11 AM - 1 PM on October 22nd, 2015 at Williamsburg Movement and Arts Center for those who would like to prepare for this work. This class will be $15. Additionally, Mr. Porter II will be conducting a 90 Minute workshop on this work for those from 1:15 PM - 2:45 PM on the same day. This workshop is free to those who take Ms. Tsuai's class and $10 to everyone else. It is not neccessary to take this class or workshop to be considered from this audition.

Incredible dancers of all body types are encouraged to submit. If you are interested in being seen please send your: resume, headshot/dance shot, and a video link to info@beautymoving.com - Dancers in whom we are interested will be invited to audition. 

The two dancers selected to work with Mr. Porter II will spend approximately 8-10 hours re-staging 'gestation; amour'. Following the completion of this work, it will be filmed for archival purposes (Dancer will receive footage of this recording as well). Any additional showings of this work will be contracted separately.
This piece was created through the Spring 2013 newSTEPS Commission awarded to Mr. Porter II by Chen Dance Center.

Artist Bio:

Juan Michael Porter II was born in Mobile, Alabama. Following the suggestion of Donald McKayle, he moved to NYC at 17 to study. As a performer he has worked with H.T. Chen & Dancers, City Opera, Genesis Dance Company, Michael Mao Dance, The Martha Graham Dance Company, Balasole Dance Company, Webster Hall (Director of Dance of The Quarterly Art Soirée), Alpha Omega Dance Company, and Les Guirivoires Dance Company. As a writer, director, and choreographer, his work has been presented by Creative Concept Productions, Sugar Valley Theatricals, Dixon Place, Sangre de Cristo Art Center (Guest Artist in Residence), 3rd Ward, The White Box Gallery, The Fresh Fruit Festival (Best New Play Award; 2011), Chen Dance Center, and Webster Hall. Juan Michael is the Artistic Director and Co-Founder of The Moving Beauty Series and the Director of Production/Special Projects for Williamsburg Movement and Arts Center.