Show Me Real at the New York Musical Theatre Festival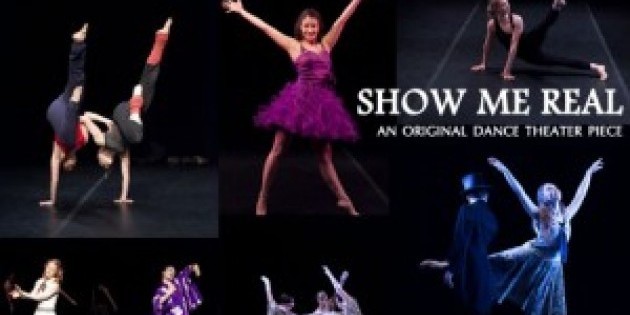 Company:
Clare Cook Dance Theater
The lives of three present-day modern dancers intersect and collide with those of a coterie of 1920s Ziegfeld Follies-era chorus girls in this original dance-theater piece. From learning those tricky tap steps as a child to leaving her small town to move to the Big Apple, hustling from job to job, some things have not changed much for a girl trying to 'make it' as a performer. Contemporary dance, original song, narrative, and video projection combine to reveal how much past is in our present.




Conceived and choreographed by Clare Cook
Original Music and Lyrics by Amy Burgess
Dramatic Text and Lyrics by Gena Oppenheim
Direction by Mason Beggs
Lighting Design by Mike Inwood
Costume Design by Liam O'Brien
CAST - Lori Byargeon, Clare Cook, Claire Glassford, Dana Hunter, Julia Kelly, Courtney Pruden

VISIT www.claremcook.com or www.nymg.org for more info!