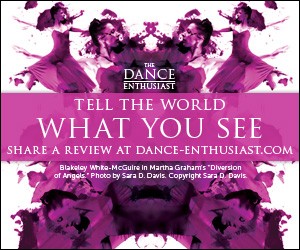 Signatures 11: A Celebration of Legends & Visionaries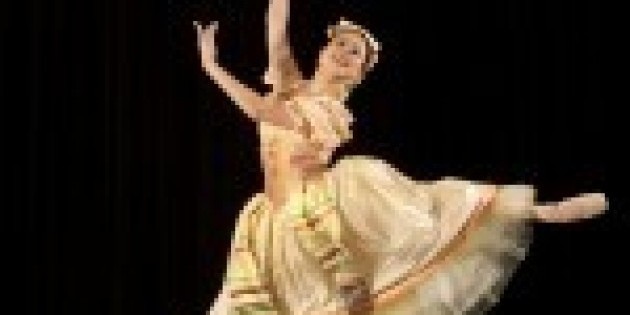 Company:
New York Theatre Ballet
New York Theatre Ballet Presents New Work by Richard Alston; Septet by Cunningham; & classics by Tudor & Ashton at Final Signatures 11 show May 13 & 14
New York, NY
- New York Theatre Ballet is thrilled to present a new work created especially for the company by British choreographer
Richard Alston
, Artistic Director of "The Place," during the final Signatures 11 program, May 13 & 14 @ 7 pm at Florence Gould Hall, 55 East 59th Street (between Park & Madison Avenues). Known for the way he uses music as a point of departure for his choreography, Mr. Alston's new work, which he is choreographing at the company's studio for a month prior to the performance, will be danced to Aaron Copland's "Piano Variations."
Recognized as one of the most influential choreographers in British dance today,
Richard Alston
has been creating modern dance works since 1968 when he studied under Robert Cohan and Robin Howard at the London Contemporary Dance School. As Resident Choreographer and Artistic Director of Ballet Rambert between 1980 and 1992, he created 25 works and became internationally renowned for his instinctive musicality.
The Richard Alston Dance Company
was launched at "The Place" in 1994, and it is now firmly established as one of the most celebrated dance companies in the UK. Mr. Alston has also created recent commissions for
The Barbican
,
Ballet Theatre Munich
and
Ballet Black
. The company made its New York City debut in 2004 and last year sold out every show at its week-long, critically-acclaimed run at the Joyce.
NYTB
will also perform
Septet
, choreographed in 1953 by Merce Cunningham to Eric Satie's "
Trois Morceaux en Forme de Poire
."
Septet
is a rarely-seen work that had not been professionally danced since 1987 until it was reprised by NYTB earlier this year. The poetic ambiguity of the music and dance titles expresses the character of this ballet, whose subject is Eros. While delivering intense moments of drama and imagery,
Septet
also evokes a simplicity and clarity of movement seldom seen in Cunningham's later works. Carol Teitelbaum, Faculty Chair of the Merce Cunningham Dance Studio, staged the work and Carolyn Brown, a founding member of the Merce Cunningham Dance Company, coached the dancers.
Antony Tudor
's 1937 masterwork
Lilac Garden
(Jardin aux Lilas)
exemplifies his inimitable style of discreet, delicate gestures and subtlety of movement which convey the story of love lost. New York Theatre Ballet's poignant interpretation of this work receives much critical acclaim each time the work was performed.
Soiree Musicale
, also by
Tudor
, premiered at London's Palladium Theatre in 1938 and is danced to a suite of 19th century Rossini melodies arranged by Benjamin Britten. NYTB worked closely with the Dance Notation Bureau in order to reconstruct this ballet, and the dancers learned how to read Labanotation under the guidance of Anne Huchinson Guest. She originally prepared the score in 1962 and she staged this work for NYTB. Sylvia Nolan, Resident Costume Designer of The Metropolitan Opera, made new costumes reconstructed from the original design drawings by Hugh Stevenson.
Frederick Ashton
's fanciful 1930
Capriol Suite
, based on a collection of period dances from the 16th century, is choreographed with a mixture of simplicity, style and invention that is playful, energetic and at times amusing. The work is staged by Amanda Eyles, notator for the Benesh Institute in London, and the imaginative period costumes, loaned by the Rambert Dance Company, were made by Anne Guyon.
The program features
live music
performed by Mariko Miyazaki and Michael Scales. During intermission,
"Between the Acts: Conversation on Dance"
will feature informal discussions with artists closely connected to the choreographers. Audience members will be asked to submit questions and topics before the performance via
signatures11@nytb.org
.
Tickets for
Signatures 11
are 5. Go to
www.nytb.org
for online reservations or call Ticketmaster at 800-982-2787
The performance of Septet has been made possible in part by the National Endowment for the Arts as part of the
American Masterpieces: Three Centuries of Artistic Genius.