So You Think You Don't Understand (Modern) Dance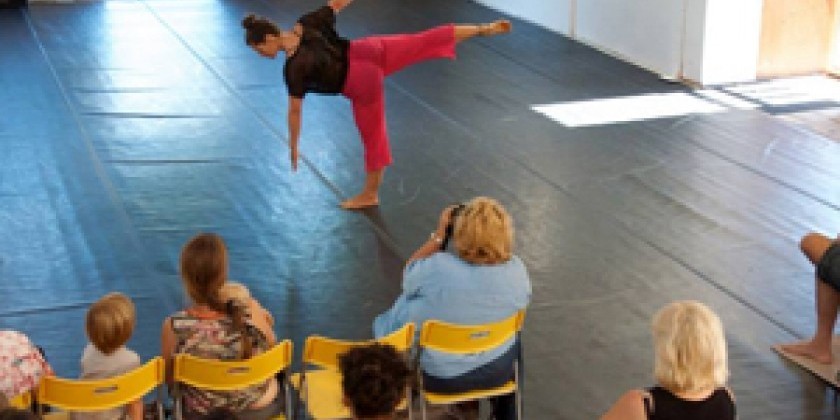 Company:
Dance Omi Alumni Works in Progress
Dance Omi Director Christopher K. Morgan will facilitate a showing of works-in-progress by dance artists who are alumni of Dance Omi including Marie France Forcier, Canada (2007 alumna), Lynn Neuman, New York (2006 alumna, 2008 guest mentor), and Melissa Riker, New York (2008 alumna). 
Marie France Forcier will show Little Guidebook for Using your Suffering Wisely. She is the Artistic Director of Forcier Stage Works. 
Lynn Neuman will present Trio. She serves as Artistic Director of Artichoke Dance Company based in New York. 
Melissa Riker will present Secrets and Seawalls. She is Artistic Director and Choreographer of Kinesis Project dance theatre. The New York Times called Riker's choreography "...comically acrobatic, gracefully classical... visually arresting." 
Using his extensive experience with the Liz Lehrman's Critical Response Process, Morgan will facilitate an exchange between the artists and the audience. 
PS21 is delighted to be collaborating for a second year in a row on this program with a fellow arts organization in Columbia County. Since 2005, the Dance Omi International Dance Collective has brought together ten accomplished dance artists from around the world for three weeks of creative exchange each summer. The emphasis is not a performance product; rather, a gently facilitated process of experimentation and collaboration. Christopher Morgan is the Artistic Director of Christopher K. Morgan and Artists, a contemporary dance company in residence at City Dance in Bethesda, MD and the Alden in McLean, VA.
A reception for the dance artists will follow the showing.
Dance Omi webpage: http://www.artomi.org/program.php?Dance-OMI-7