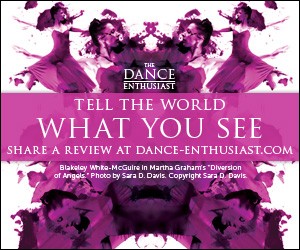 'Social Plaque' & 'Bermuda' by Holt/Brown
Company:
Holt/Brown
Daniel Holt of Dirt and Dante Brown of Warehouse Dance are presenting an evening length work on March 20 & 21.

Excerpts of Dirt (www.PeaceLoveandDirt.com)
Excerpts of Warehouse Dance (www.WarehouseDance.org)
Detailed Description
Daniel Holt, founder of dance company, Dirt, and Dante Brown, founder of Warehouse Dance will present on March 20 & 21, at 7:30pm, two evening length works at Martha Graham Studio Theater, 55 Bethune St, NY.
Each work will run approximately 40 minutes in length, with a 15 minute intermission. Tickets are available for $15 Online Pre-Sale, and $20 At the Door.
Daniel Holt | Dirt will be premiering, Bermuda, a quartet featuring Daniel Holt, Jennifer Roit, Lissa Smith, & Grace Whitworth.
Bermuda was created with support from: A residency at New York Live Arts, as part of Fresh Tracks 2013/14,The Eryc Taylor Dance/New Choreographer Grant, and from support from ARTS By The People through their stART up initiative.
Dante Brown | Warehouse Dance will be premiering, Social Plaque, a quintet featuring Mike Abbatiello, Rosie DeAngelo, Alex Isenberg, Rebecca Quintrell, & Kiki Williams.
Social Plaque was created with support from: A space grant from Fourth Arts Block, and a residency at The Standard Highline.
Listing Info
Dante Brown | Warehouse Dance & Daniel Holt | Dirt
'Social Plaque' & 'Bermuda'
March 20 & 21 at 7:30pm
Martha Graham Studio Theater
Tickets: $15 (General Admission), $20 (Insider Pass)
T: 517-281-8414 | www.PeaceLoveandDirt.com, www.WarehouseDance.org
236 Moore St. #403, Brooklyn, NY 11206
Tickets Available at Brown Paper Tickets (http://warehousedirt.brownpapertickets.com/)
Choreographer Bios
Danté Brown began his dance training at Wesleyan University, which led him to The Ohio State University to receive his MFA in Choreography and Performance. As a performer, Danté has worked with artists such as Esther Baker-Tarpaga, Christal Brown, David Dorfman, Kendra Portier, and Noa Zuk, among others. As a teacher, Dante has had the opportunity to teach a range of classes at Bates College, Dancewave, Dance New Amsterdam, East Village Dance Project, Kenyon College, Middlebury College, Oberlin College, and The Ohio State University.
Daniel Holt hails from Central Valley California. He received his BFA in Dance from The Ohio State University, Spring 2011. Daniel now resides in Brooklyn, New York where he teaches dance, and heads his dance collective, Dirt. Daniel was selected to participate at New York Live Arts as one of its 2013/14 Fresh Tracks' Artists in Residence, and was commissioned by the Sao Paulo, Brazil based dance company T.F. Style Cia de Danca, and choreographed a brand new work on them for 2014.He has also performed/choreographed for Joyce SOHO, Jacob's Pillow's Inside/Out stage, and abroad in Switzerland, Italy, and Germany. Daniel also teaches regularly in NYC at Broadway Dance Center, Steps on Broadway, and across the NYC Tri-State area.