Space on White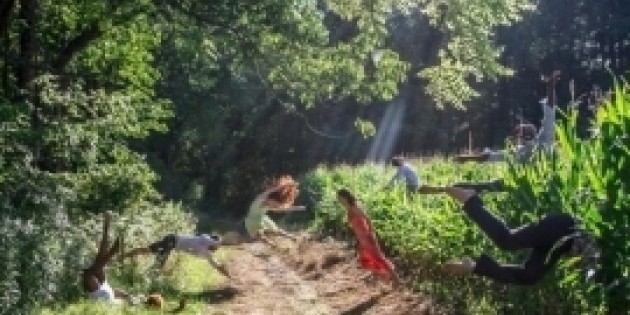 Space Weekly
SPACE ON WHITE IS OPEN!!
Space On White is very proud to say that our doors are now open! Although Sandy did a number on our beautiful city, and our wonderful space we have managed to clean it up, put a little shine on it, and let the public back in. We are back to our regular hours as of today and would love to see all of your smiling faces again, so come on in and enjoy the works of resident artists brokeMC and Vanessa Bruce before our new resident artist moves in.
World Premiere of "Silo"
"Travis Magee's

photography is based on the concept of capturing real-life kinetic movement in order to elicit complex emotions. As a result, all of Travis's photography is achieved in one choreographed shot. Photoshop is not used in anyway with these pictures." With all that in mind, Space On White is very proud to host Travis Magee's photographs starting on November 16th 2012 until January 1st 2013. There will be a free gallery opening party on

November 16th from 7pm to 10pm. So come out and enjoy the beginning of a beautiful gallery featuring a spectacular photographer.
Can't keep SOW off your mind?
No worries, stay in the know.