Spring-Summer E-News Update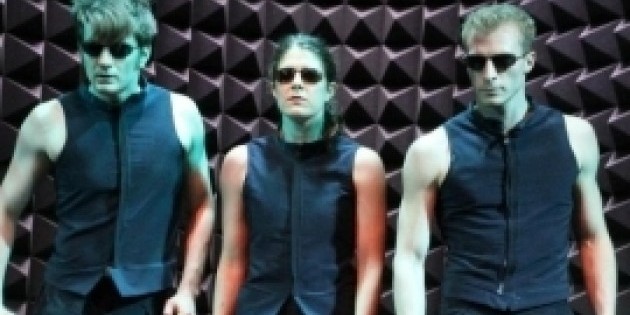 By TAKE DANCE

Dear Friends,
We are so pleased to share information about our recent performances and upcoming programs for Spring and Summer. The Company is also announcing the dates for the TAKE Dance 2013 Fall Season in New York City. We look forward to seeing you at our events!

Best wishes from Take Ueyama and TAKE Dance.

SOMEWHERE FAMILIAR MELODIES
Premieres at Joe's Pub, NYC
Gina Ianni and Marie Zvosec
TAKE Dance enjoyed a terrific performance series at Joe's Pub produced by DANCENOWNYC. The World Premiere of Somewhere Familiar Melodies on April 12th was a great success. For photos and more information check out our reviews from Wet Paint and NYC Dance Stuff.

Two Events May 4th


TAKE Dance
has been invited to perform at the gala benefit for one of our favorite venues,
PS21
in Chatham, NY. This venue is very popular with locals and is also a destination for serious performing arts enthusiasts. The finest live music, dance, film screenings and community programs take place at this marvelous space, and we are honored to be a part of this important event. Click here for more information on the
Gala Benefit for PS21
TAKE Dance will participate in the Amalgamate Dance Company (ADC) Jubilee Gala and Spring Fundraiser in partnership with the National Aphasia Association. Company member Lynda Senisi, along with guest artist, Jonathan Selvadurai will perform Take Ueyama's Whispering Within for the
ADC Benefit
in Manhattan.
Dancin' Downtown
at the Joyce
is

a
terrific program for aspiring performers and choreographers featuring a showcase by professional dance companies for the participants. TAKE Dance will perform The Game from SALARYMAN.
ArcDanz International Dance Program
Puebla, Mexico June 2-15 2013
Take willl be teaching contemporary dance class at the
Summer Workshop at Peridance Capezio Center
The TAKE Dance Workshop with Takehiro Ueyama will be the only opportunity this summer to experience class with Take in New York, since we will not be holding a Summer Intensive this year. Single classes subject to availability. Click HERE for registration and more information.
Musikfest ArtsQuest - SteelStacks
Bethlehem, PA August 9 - 11
Excerpts from Somewhere Familiar Melodies
Brynt Beitman, Kristen Arnold and Kile Hotchkiss

Norte Maar
August 19-23 with performance Aug 24
September 27-28
Takehiro Ueyama in Flight
TAKE Dance will present two performances this fall in New York City at Peter Jay Sharp Theater, Symphony Space. The program will include the fan favorite and critically acclaimed Flight, along with a world premiere by Take Ueyama, and a specially choreographed new work by renowned choreographer, performer and master teacher Kazuko Hirabayashi.
The Juilliard New Dances 2013
Take will create a new work for The Juilliard School for performances at their Peter Jay Sharp Theater.
Photos: Phyllis McCabe, Rodney Zagury, Orion Duckstein, and Phil Echo
TAKE Dance
790 Amsterdam Avenue, Suite 4-B
New York, NY 10025
takedance.org