Students from NYTB's Ballet School NY perform at American Girl® 2014 Girl of the Year Debut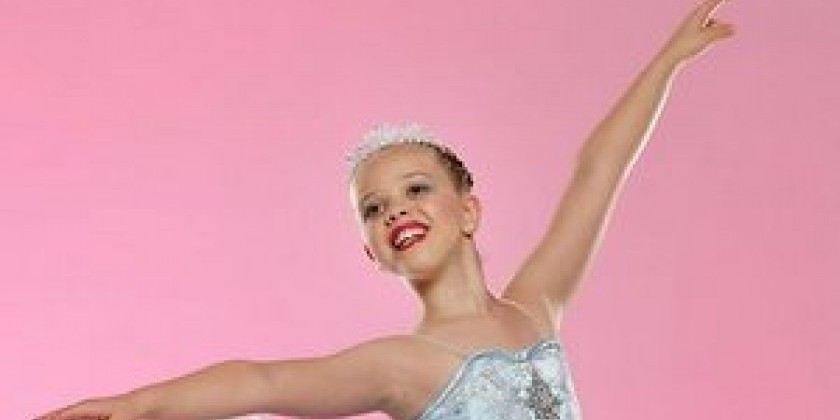 Company:
New York Theatre Ballet
Students from New York Theatre Ballet's official academy Ballet School NY
perform at the American Girl®   
2014 Girl of the Year Debut
January 1-3, 2014 at American Girl Place® New York
Students from New York Theatre Ballet's official academy, Ballet School NY, will perform at the American Girl 2014 Girl of the Year Debut at American Girl Place New York, January 1-3.   
As part of the launch celebration, which introduces girls ages 8 and up to Isabelle Palmer, an aspiring ballet dancer, guests will watch as performers from the Ballet School demonstrate positions and movement.  Attendees may also join in a class taught by artistic director Diana Byer.
New York Theatre Ballet is the company known for the Once Upon a Ballet Series, hour-long family ballets for children 12 and under, including:
The Alice-in-Wonderland Follies
January 25, 2014 at 1pm and January 26, 2014 at 11am, 1pm, and 3:30pm
Cinderella
March 1-2, 2014 at 11am, 1pm, and 3:30pm
Carnival of the Animals & Sleeping Beauty's Wedding
May 3, 2014 at 1pm, May 4 at 11am, 1pm, and 3:30pm
For more information about Ballet School NY, visit http://nytb.org/ballet-school-ny.
ABOUT BALLET SCHOOL NY
Ballet School NY was founded in 1978 as the official training school of New York Theatre Ballet.  Graded classes are offered at the Pre-Ballet through Advanced levels. Teaching assistants guarantee highly individualized instruction. The school teaches dance as a total art form, developing strong technical skill and discipline.  Following the Cecchetti syllabus, classes emphasize music, theatricality, gesture and style. Well-trained Cecchetti dancers have purity of line and simplicity of style, which enables them to take their place in dance companies throughout the world. For qualified students, the school's unique relationship with NYTB provides performing experience throughout the year in ballets featuring roles for children.
ABOUT NEW YORK THEATRE BALLET
New York Theatre Ballet (NYTB), founded in 1978 by artistic director Diana Byer, is the most widely seen chamber ballet company in the United States and has been hailed by The New York Times as "an invaluable company." NYTB is dedicated to inspiring a love of dance in diverse audiences through performances of chamber ballet masterpieces and bold new works, as well as innovative one-hour ballets for children, all at affordable prices.
By pairing the ballets of legendary creators with those of contemporary visionaries, NYTB brings a new understanding and appreciation of dance. The approach to live performance for children is groundbreaking and unique. New York Theatre Ballet offers an annual series of hour-long ballets tailored to the attention span of young audience members, while offering high production values and clever choreography sophisticated enough for discerning parents.
NYTB is committed to reaching underserved audiences by performing in small cities throughout the U.S. Its professional school provides ballet training based on the Cecchetti syllabus. Classes are offered at affordable prices. Scholarships are awarded to talented homeless and underserved children along with support for well-rounded learning.
ABOUT AMERICAN GIRL
American Girl is a premium brand for girls and a wholly owned subsidiary of Mattel, Inc. (NASDAQ:MAT, www.mattel.com) the world's leading toy company. Since its inception in 1986, American Girl has been devoted to celebrating girls ages 3 to 12 through age-appropriate, high-quality dolls and accessories, books, clothes, movies, and unforgettable experiences. Best-selling lines include My American Girl®, Girl of the Year®, Bitty Baby®, and its classic historical characters. Headquartered in Middleton, WI, products are sold exclusively through the company's award-winning catalogue, on americangirl.com, and in its experiential retail stores. By inspiring girls to be their best, American Girl has earned the loyalty of millions of girls and the praise and trust of parents and educators. To learn more or request a free catalogue, call 1-800-845-0005 or visit www.americangirl.com, www.facebook.com/americangirl or www.twitter.com/american_girl.