Studio Manager for Jonah Bokaer Arts Foundation
Work In Progress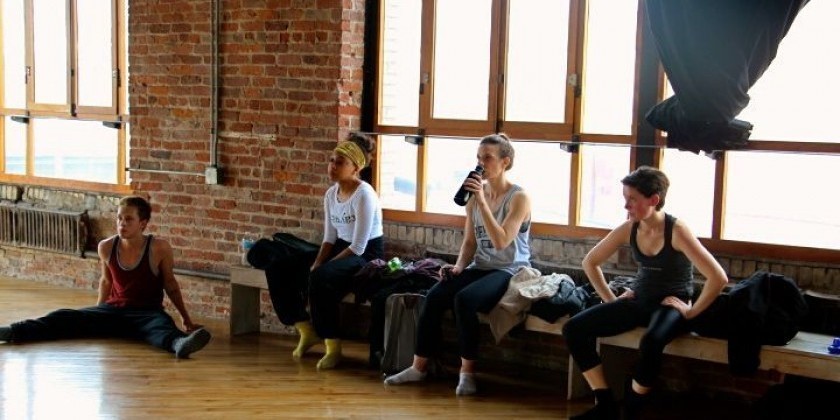 Company:
Jonah Bokaer Arts Foundation
Part-Time Permanent
Description: The Jonah Bokaer Arts Foundation is a multi-disciplinary non-profit arts organization based in Bushwick, Brooklyn. Its mission is to provide subsidized rehearsal studio space and performance opportunities for emerging choreographers both based in New York and abroad.
The Jonah Bokaer Arts Foundation is currently seeking a Part-time Studio Manager with interest and experience in working with the contemporary dance and performance scene of New York. This position oversees all management of the on-site studio. In accordance with our mission, the position also oversees management and curation of our Jonah Bokaer Arts Foundation Presents and our Artists in Residence program. For more information, go to our website at www.chezbushwick.net.
Chez Bushwick Studio Manager tasks include:
-Overseeing the studio rental calendar and studio membership program
-Processing all studio rental income
-Coordinating with the Communications Manager about upcoming events
-Interfacing and communicating daily with renters and the performance community
-Coordinating and supporting all aspects of the Residency Program
-Overseeing the general management and mission of Jonah Bokaer Arts Foundation Presents, Work In Progress Showings and Jonah Bokaer Arts Foundation Open Studios
-Assisting with grant reporting and funding associated with the studio programs
-Performing office tasks including bank deposits, answering the phone, receiving and distributing mail, and studio maintenance
The candidate will have completed a 4-year degree and have interest and knowledge of contemporary dance in New York. Candidates should be highly organized with great attention to detail. Proficiency in Microsoft Office, Excel, and Google Suite a must.
This is a part-time, 20-hour a week hourly position. Office hours are typically 10am-2pm with some nights and weekends based on performance and studio showing schedules. Some flexibility is possible.
To apply: Please email resume and cover letter to studio@jonahbokaer.net. Please include "JBAF Studio Manager" in the subject line. No phone calls please.