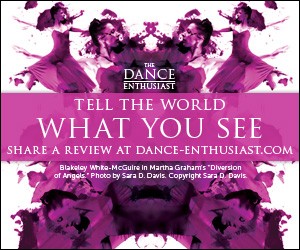 Studio Series: Ani Taj and The Dance Cartel
Company:
Ani Taj and The Dance Cartel
Studio Series: Ani Taj and The Dance Cartel
Mar 27 & 28 at 6pm
$5
The Studio Series creative residency program is a research laboratory for physical explorations and new movement investigations. The informal public showings share each resident artist's ideas with audiences in the intimate working space of the Live Arts studio. Each Studio Series showing is followed by a discussion with the artist moderated by special guests and Live Arts staff.
Support for the Studio Series is provided, in part, by the National Endowment for the Arts, the New York City Department of Cultural Affairs, and the Foundation for Contemporary Arts.
 
Ani Taj and The Dance Cartel

The Dance Cartel is after a new brand of dance experience. Recently featured in the New York Times and Village Voice the Cartel creates dances that are vibrant, immersive and custom-designed to adapt to diverse spaces. Bringing technical expertise together with a club sensibility, the Cartel employs the social nature of dance, the charge of a party and the sharpness of a music video to a fresh dance vocabulary that any Joe can get down with. Think of it as the rockband/DJ version of a dance company - by the end of our shows, everyone is dancing.
Since launching in 2011, The Dance Cartel has performed in spaces as diverse as the Ace Hotel NY, Le Poisson Rouge, Judson Church, Santa Monica Pier (LA), Edward Sharpe's Big Top (LA), littlefield, Manderley Bar at the McKittrick Hotel, Museum of Art and Design, Ars Nova, Espaco Xisto (Salvador da Bahia, Brazil), Riverside Park (Summer on the Hudson), Anita's Way, Red Hook Festival, Kent285 and Windmill Studios. The Cartel has been featured in music videos for Yoko Ono, Reggie Watts and The Sway Machinery. This past fall the company made its national television debut on Conan with Reggie Watts. Upcoming: Philadelphia Art Museum, northeast tour (TBA).