Summer at the Field!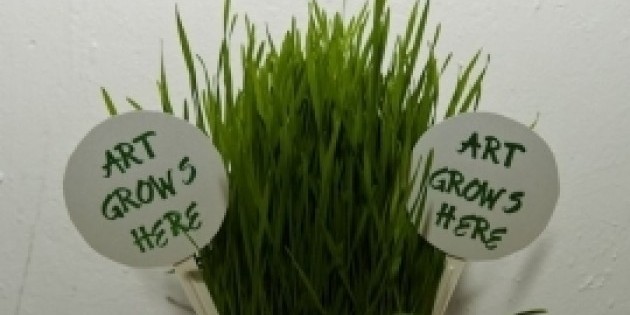 Free residency programs, workshops, and more!

Dear Artists & Colleagues,

There's no better time than Summer to indulge in a deeper exploration of your craft. Listed below, you will find enriching opportunities and residencies in and outside New York City to help you dive in!

Also, stay tuned for:
- NEW online resources that will be made available online exclusively to members this summer
- Previews of Fall Programming!

From all of us at The Field,
Pele, Shawn René, Susan, Nisha, Chongsi, Cassie, Jennifer, Cara, Bill, Liza & Shama


P.s.: An e-version of our case study, "to fail and fail big," is now available for download here!

Taking place at Earthdance Sunday, August 11 through Wednesday, August 21, Artward Bound is a free, 10-day residency program available exclusively to Field members. Join Now!

It provides individual performing artists the opportunity to enjoy a creative retreat with a group of fellow artists. Retreats take place in beautiful, rural settings so that participants can unplug from the daily grind and and focus on their creative process or career development while connecting with peers in an encouraging community.

MeganHarrold_Nikki McFadden

Facilitated by Shalewa Mackall
Tuesdays, 6-9pm, June 4, 11, 25 and July 2, 9, 16. Rehearsal space grants will run Sunday, June 2 - Saturday, July 13. at The FAR Space 30/00 Field Members

Participants will meet weekly to share their developing works and engage in Fieldwork, a method for giving feedback that reveals how each piece is perceived by others.




Donated Rehearsal Space: A limited amount of rehearsal space is available at different New York studios who are

generously adopting-an-artist to support their work. The Field will match workshop participants with one of the

sponsoring studios for 4 hours each week for free. Rehearsal space depends on availability and is not guaranteed.

Participating artists will work within the studio policies and availability of their host studio.




Applications are due Wednesday, May 15, 2013, at 11:59pm (received in office)

w/ Zanetta Addams-Pilgrim
Thursday, May 30
6:30-9pm
0/5 Field Members


This workshop will cover how to identify your objectives, plan and budget to meet your goals. Benefit parties, cultivation events, auctions, and donor's tax deduction will also be discussed.

Space is limited so reserve your seat early!
Field Membership
provides artists with a monthly newsletter of grants and opportunities, access to non-profit rental rates, sizeable discounts on programs, and so much more!
Sponsored Artist Program
provides performing artists with substantial feedback on fundraising materials and enables them to access charitable grants and tax-deductible contributions.
Contact Us
75 Maiden Lane, Suite 906
New York, New York 10038
212-691-6969