Summer of Hate/15 Steps Time to Love (world premiere)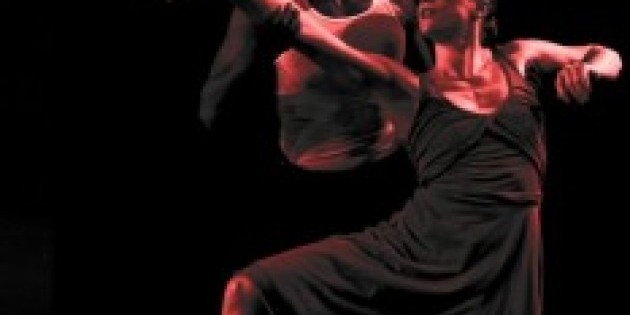 Company:
Niles Fordas Urban Dance Collective
Brooklyn New York: Irondale presents the work of the late performer and choreographer Niles Ford featuring the outstanding Urban Dance Collective. Ford, who passed away in 2012, was hailed as
"a dancer of quiet intelligence, understated sweetness and intense focus"
-
The New York Times.
This exciting engagement at Irondale will feature two pieces that personify Fords political and philosophical nature and will feature the world premiere of Fords "Time to Love". Tickets are 5 and can be purchased online at
www.irondale.org
.
"Summer of Hate/15 Steps"
This work reveals societal beliefs through the eyes of the working class, during the summer following the election of President Obama. It reflects the continual idiosyncratic struggle for individuals and families to make ends meet during a period of economic crisis. Niles Ford created this work specifically for Urban Dance Collective's first season at Irondale in January 2012, he unfortunately did not finish the work. The last 7 minutes of the piece were choreographed by UDC artistic director Royce Zackery.
This collection of vignettes documents the human pursuit for the greater meaning of life. Throughout periods of either prosperity or adversity, we must have love for one another.
Featuring performances by:
Cara Robino- Company Manager, Jessica Parks, Michelle Siegel, Stepheshia David, Katie Bolton, Stephanie Booth, Edwardo Brito, Naboway Stokes, Bafana Matea.
As a 28 year old Ensemble, Irondale has received national and international accolades for its theatrical performances which are often driven by themes that emerge from the social and political climate, as well as the ability to take unique approaches to well known tales. This season will be no exception. Now with their own space, the Irondale Center in Fort Greene they have also been instrumental in supporting the work of emerging and mature artists.
The Irondale Center, the first performing arts space to open in the BAM cultural district is uniquely and entirely run and maintained by the Irondale Ensemble. A beautiful and historic space, the center is an old Sunday school building attached to the Lafayette Avenue Presbyterian church. The church boasts an incredible history in its own right, demonstrating an ongoing commitment to positive social activism. Since it opened in 2008, the Center has hosted the work of Sarah Ruhl, BH Barrie, Anthony Braxton, and emerging artists like PigPen Theatre.