SummerStage presents Basement Jaxx (Live) plus special guests Masters at Work, The Internet, Fei-Fei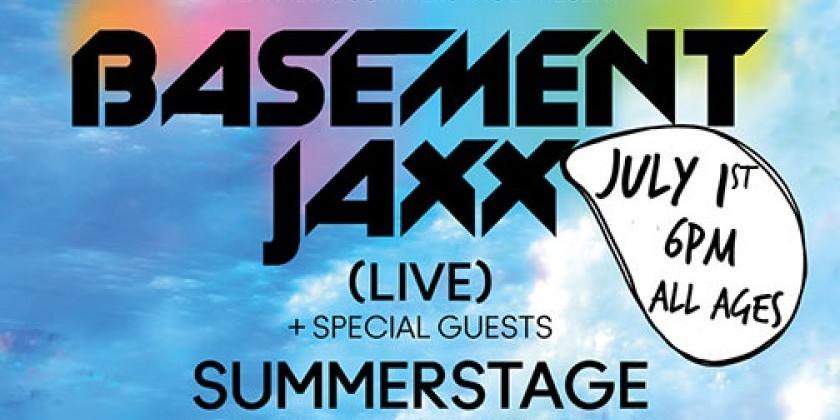 Company:
Basement Jaxx
By purchasing tickets to SummerStage Benefit Concerts, you are continuing to support over 100 free performances in parks throughout the five boroughs. 
In association with MeanRed
Basement Jaxx
Globally revered as innovators and leading lights of their genre, Basement Jaxx blew the lid off the dance music scene of the late '90s with their groundbreaking albums Remedy, Rooty, and Kish Kash. Having firmly established their place in the pantheon of dance music greats, the duo of Felix Buxton and Simon Ratcliffe are back with Junto, a genre-hopping musical roller-coaster that showcases the band's legendary inventiveness, irresistible songwriting and production smarts. Spanish for 'together,' the concept behind Junto is one of unity and soulfulness, fusing dance music's sub-genres into one cohesive multi-flavored confection. It's a bold, boisterous, brilliant album full of amazing guest vocal performances, richly layered production and the irresistible sense of groove that has set them apart from the very beginning. Summer is here, and the Jaxx are back! Let's get this party started. Let's get junto.