Sundays on Broadway: Film Screening of "Hangman Takuzo" by Yasuko Yokoshi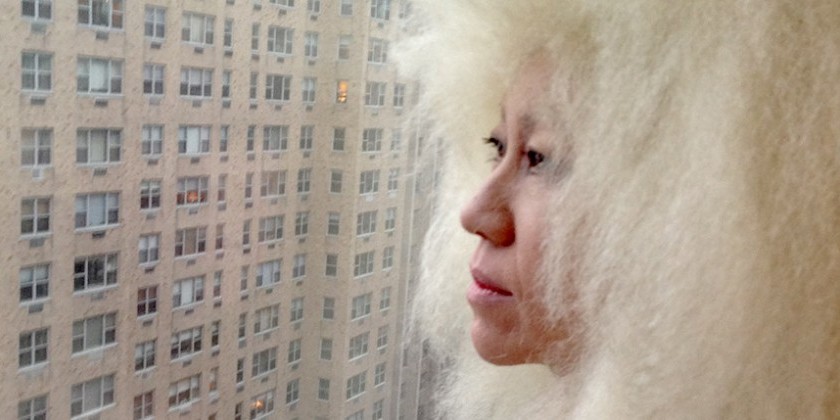 Company:
Yasuko Yokoshi
September 27: Film Screening of Hangman Takuzo by Yasuko Yokoshi
The film Hangman Takuzo takes its name from the Japanese performance artist who hangs himself everyday from a tree in his garden. He has been practicing the art of suspension for more than 40 years. Directed by choreographer Yasuko Yokoshi, the film features three legendary Japanese performance artists. In addition to Hangman, Namiko Kawamura, a lifelong practitioner of meditative walking, and Hangman's partner Mika Kurosawa, widely known as "the godmother of contemporary dance," make appearances. The film is part fiction, part real, filmed in a cinéma vérité style wherein the artists' daily art practice takes place alongside candid conversations between Hangman and his partner Mika. Yasuko Yokoshi will discuss the film following the screening.
Images from Hangman Takuzo are part of Yokoshi's new dance project ZERO ONE, which will be presented at Danspace Project from September 24 to 26. 
Sundays on Broadway
Fall 2015 Season
September 27–December 6, 2015
New York, NY, August 10, 2015 – Cathy Weis Projects announces the fall 2015 season of Sundays on Broadway, an ongoing series featuring film screenings, performances, discussions, and all manner of gatherings on Sunday evenings at WeisAcres in SoHo. Events will take place September 27–December 6, at 6pm, and are free and open to the public. WeisAcres is located at 537 Broadway (buzzer no. 3), between Prince and Spring Streets.
The fall 2015 series will feature the films Hangman Takuzo by Yasuko Yokoshi and The Legend of Leigh Bowery by Charles Atlas; informal performances by Juliette Mapp, Jodi Melnick, Douglas Dunn + Dancers, and Cathy Weis, including an improvised performance with Jon Kinzel, Jennifer Miller, Vicky Shick; as well as conversations with Carolyn Brown and Sara Rudner, and Gary Chryst and William Whitener (moderated by Wendy Perron); and video screenings of works by Robert Whitman and Léonide Massine, among other events.