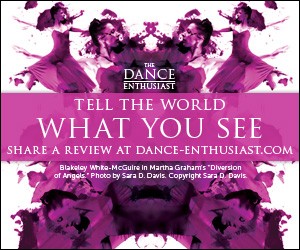 Susan Rethorst: Retro(intro)spective -Beau Regard (1989)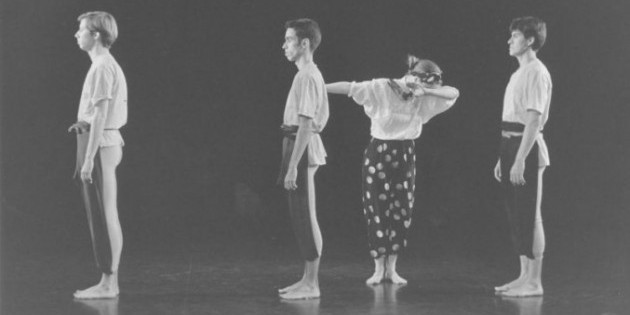 Company:
Danspace Project Presents-PLATFORM 2011
Beau Regard (1989)
June 2-4, 2011 [Thu-Sat] 8pm

Danspace Project presents the revival of renowned choreographer Susan Rethorst's Beau Regard (1989). This is the first performance in our latest PLATFORM series exploring the choreographer's work and process, Susan Rethorst: Retro(intro)spective, curated by choreographer Melinda Ring. As part of Retro(intro)spective, Rethorst has already begun to host a series of events inside of her dislocated living room at Danspace Project at St. Mark's Church (see full schedule of Retro(intro)spective events below).
A significant turning point in her work, Beau Regard marks the beginning of Rethorst's "lush" period. Explains curator Melinda Ring, "Beau Regard signifies that movement from sparse, austere work into Rethorst's new-found lush use of movement and music." It features the famous spoon dance (set to music by Gustav Mahler) originally performed by Rethorst and Vicky Shick, and also featured in Rethorst's Little By Little, She Showed Up (1995), this time with Rebecca Brooks taking Rethorst's role.
Beau Regard evolved from diverse inspirations including Rethorst's exploration of what dancing in the third person might look like. She asked herself: "(can) movement make us see a difference between 'I am dancing' and 'she is dancing?'" In a recent interview in Time Out New York, Rethorst explains "I had a sense of something about dance in the third person, something about how female my work has always been and how I just have spent so many years being looked at..." Further inspiration for Beau Regard came from re-reading Mary Poppins, as well as the work of C.S. Lewis and George Macdonald. Rethorst was struck by the logic and completeness of their made up worlds; of the embracing of nonsense, of the ridiculous coinciding with beauty, and of the ridiculous containing beauty.
On reviving Beau Regard for this occasion, Rethorst cites the difference between now and the late 1980s and how it reflects in her work. "It's another world." She says "It's also from a time where I did have a luxurious situation. I had a studio, I had a lot of time, and there was still a little more money in the '80s..."
Dancers include Vicky Shick and Iréne Hultman-Monti (reprising their original roles), as well as Benjamin Asriel, Rebecca Brooks, Naomi Fall, Neil Greenberg, Jonathan Kinzel, and Jodi Melnick.