TAP TEACHER TRAINING CERTIFICATION PROGRAM TO LAUNCH JULY 2014‏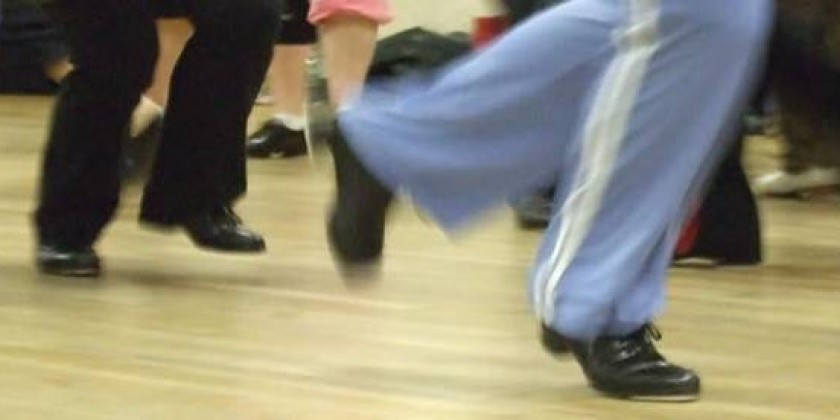 Company:
American Tap Dance Foundation
CERTIFICATION PROGRAM TO LAUNCH IN JULY 2014
American Tap Dance Foundation To Provide Comprehensive Teaching Program Based in the Jazz Musicality of the Copasetic Canon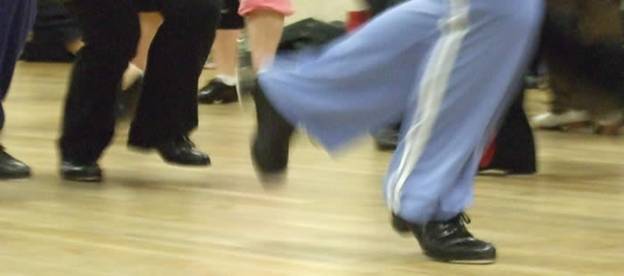 New York, NY, January 13, 2014 – The American Tap Dance Foundation (ATDF) has announced a certification program for the teaching of Tap Dance, with its newly developed tap teacher training program to be introduced July 13-20 at ATDF studios in lower Manhattan. Based in the Copasetic Canon, the program is designed to provide comprehensive training in the teaching of rhythm tap technique, repertory and performance skills.
Until now, there has been no certification program for dance teachers based in rhythm tap concepts and jazz musicality. The introduction of a Tap Teacher Training Certification Program that focuses on the Copasetic Canon curriculum has long been a goal of the American Tap Dance Foundation. "The program offers American and international tap teachers a solid approach to teaching and understanding rhythm tap, and provides an immersion in the jazz musicality and rhythm tap technique of the Copasetics," said Tony Waag, Artistic/Executive Director of ATDF.  "These legendary tap dancers gifted to us a rich legacy of swing-era tap compositions, improvisation, and individual styles, that now can be passed on to the next generation of dancers."
The Copasetic Canon is rooted in the tap technique and repertory, musical and compositional concepts and the jazz culture passed down from the Copasetics, an ensemble of tap soloists of the Golden Age of Tap. The Copasetics were a performance group and social club, formed in memory of Bill "Bojangles" Robinson, who coined the phrase "Everything is Copasetic."
This material, combined with the artistic vision and teachings of Brenda Bufalino, has been adapted by Susan Hebach into a clear system of teaching youth, teen and adult students at the American Tap Dance Center. Under the direction of Margaret Morrison and Ms. Hebach, the Copasetic Canon curriculum will be available to teachers who want a technically solid approach to teaching rhythm tap that provides a rich immersion in swing and bebop jazz musicality and a foundation for 21st century tap dance explorations.
ATDF Training Certification includes approximately 60 hours of class time with expert faculty, plus a private tap lesson, meetings, discussions, evaluation and mentorship of independent work. Pedagogy, music concepts, tap composition, improvisation and tap history will be included.
Application Deadline for the July 13-20 program launch is March 1. Read more: Tap Teacher Training Certificate Program.
ABOUT THE AMERICAN TAP DANCE FOUNDATION
ADTF was founded in 1986 by tap master Charles "Honi" Coles, his protégée Brenda Bufalino, and the Foundation's current artistic and executive director, Tony Waag. Called the American Tap Dance Orchestra until 2001, the organization was directed and choreographed by Ms. Bufalino and presented hundreds of stage performances and films from 1986 through 1999. From 1989 to 1995, it also operated Woodpeckers Tap Dance Center, where tappers from all over the world gathered for classes, workshops, jam session and performances. In 2002 with a new generation of tap dancers and enthusiasts, the Orchestra was renamed under the artistic direction and leadership of Tony Waag.
 
ATDF programs include:
• Tap City, the annual New York City Tap Festival
• The Tap City Youth Ensemble
• Concert Performances & National Tours
• The Gregory Hines Youth Scholarship Fund
• The International Tap Dance Hall of Fame
• Annual Hoofer & Tap Preservation Awards
• The Gregory Hines Collection of American Tap Dance archives at the Lincoln Center Library
American Tap Dance Center opened in 2010 as the home to the American Tap Dance Foundation, and offers year-round educational programs including:
• Tap Dance Conservatory
• Ongoing Classes for Youth, Teens & Adults
• Tap Choreography Intensives & Showcases
• Master Workshops for Professionals
• Artists In Residence Program
• Reconstruction & Choreography Commission Projects
• Rental Space for rehearsals
• Tap Talks, Jams & Film Presentations
American Tap Dance Foundation (ATDF)
American Tap Dance Foundation Programs