THE DANCE CARTEL ANNOUNCES NEW SHOW "ONTHEFLOOR"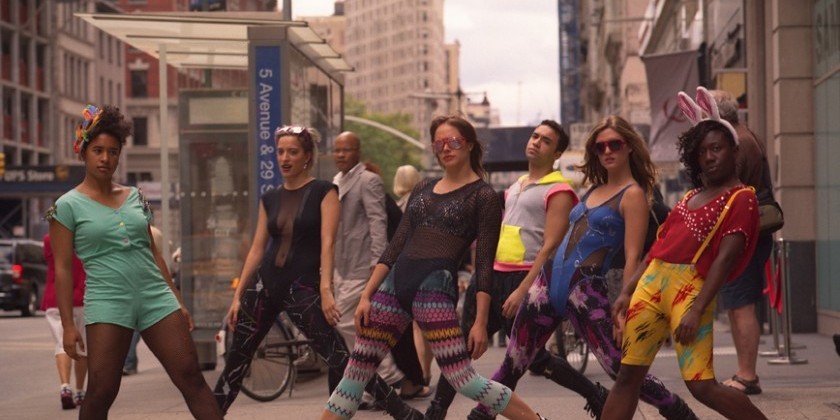 Company:
Dance Cartel
THE DANCE CARTEL ANNOUNCES NEW SHOW & GUESTS
ZUZUKA PODEROSA, MATT KILMER, GRACE MCLEAN AND MORE TO JOIN ONTHEFLOOR AT ACE HOTEL NY
It's haute-performance theory with a house party vibe… Raucous and grooving "
– The New York Times
"THIS IS LIVE PERFORMANCE AT ITS BEST… AND YOU SHOULD GO."
- Huffington Post
Time Out New York Critic's Pick
New York City, NY (Sept 14, 2014) - After a sold-out spring run, the critically-acclaimed DANCE CARTEL returns this fall with a brand-new edition of their immersive dance experience ONTHEFLOOR premiering new choreography and a starry roster of guest artists in Liberty Hall at Ace Hotel NY.  Driven by pumping bass, glitter and dance theory in (almost) equal parts, ONTHEFLOOR is a 90-minute, energy-busting experience unlike any other show you'll find in New York. This exclusive three-date run at Ace Hotel features special guests Zuzuka Poderosa, songstress Grace McLean, Matt Kilmer (The Mast), DJ Stefan (Bembe, Cielo), DJ Average Jo (Hot Rabbit, OP), and more to-be-announced.  Dates are October 11, November 8, December 13.  Tickets are available at  http://otf2014.brownpapertickets.com
ONTHEFLOOR is cultivating a broad, atypical new dance scene that becomes only what the audience wants it to be: a participatory dance performance, a throwback to a Warhol era nightclub, unique performance art, a burgeoning underground creative community, a Brazilian Carnaval, New York's best dance dance party.  The Dance Cartel won't make you dance, but they'll invite you to misbehave. Target audience includes anyone and everyone: art nerds, dance snobs, transients, music connoisseurs, 18-year-olds, grandmas, Jay-Z, NYU students, hipsters, and everyone else. Kick off your stilettos, because after the show, you are invited to join the Cartel on the floor into the night.
ONTHEFLOOR is conceived and choreographed by Ani Taj (The Dance Cartel, Les Freres Corbusier, Reggie Watts), co-directed by Sam Pinkleton (Natasha, Pierre, and the Great Comet of 1812; Mr. Burns); live performances by Grace McLean and global Brazilian music project BatalaNYC; costumes by Soule Golden; sound by John Albano; lighting by Vadim Ledvin; video by Stephen Arnoczy.
THE DANCE CARTEL is Alexandra Albrecht, Emily Bass, Aziza Barnes, nicHi douglas, Thomas Gibbons, Audrey Hailes, Sunny Hitt, Danika Manso-Brown, Justin Perez, and Ani Taj.
In addition to the prolific residency at the Ace Hotel, The Dance Cartel has taken dance floors across NYC and beyond, performing at diverse spaces such as Le Poisson Rouge, Manderley Bar at the McKittrick Hotel (Sleep No More after-party), Judson Church, Edward Sharpe's Big Top (LA), Santa Monica Comedy Festival (LA – with Reggie Watts), the Museum of Art and Design (MAD), Red Hook Festival, littlefield, Kent285, Espaco Xisto (Salvador da Bahia, Brazil). Music videos for Yoko Ono, Reggie Watts, The Sway Machinery.